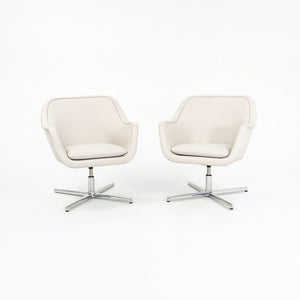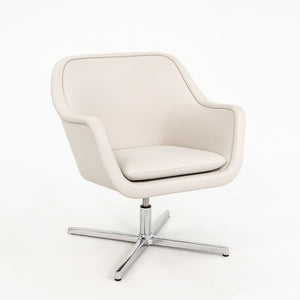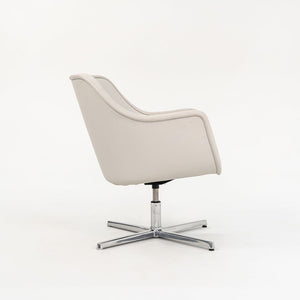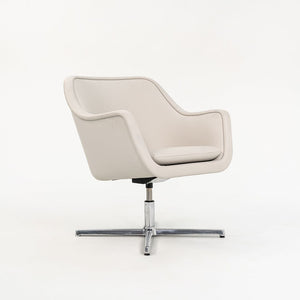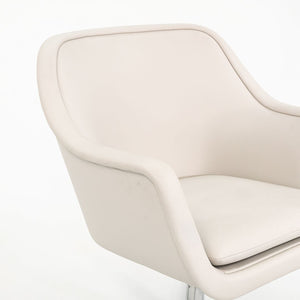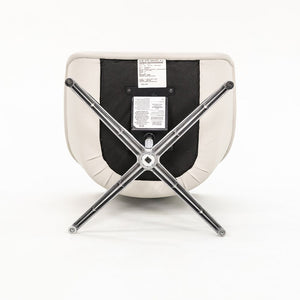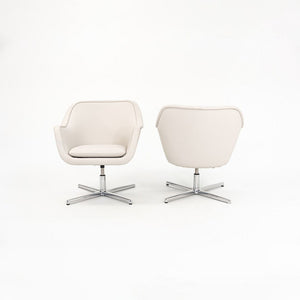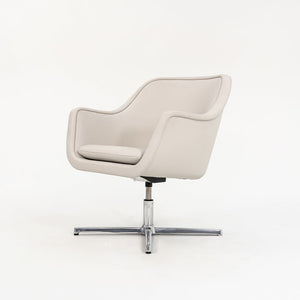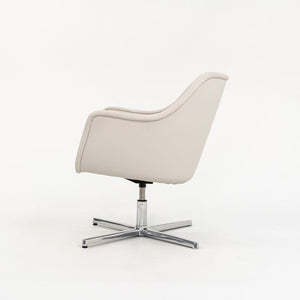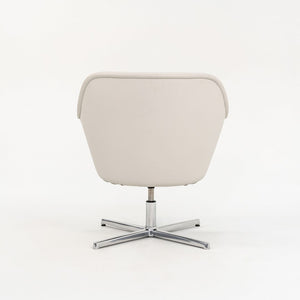 2019 Pair of Bumper Lounge Chairs with Arms by Ward Bennett for Geiger in Leather
This is a Bumper lounge chair, originally designed by Ward Bennett in 1964. Each of the two chairs available was produced by Geiger International in 2019. The listed price includes one chair and we have two on hand. Their design features a polished-steel 4-spoke base that swivels, and has a creamy off-white leather upholstered seat and back.
Each chair measures 26.5 inches long, 28 inches wide and 32.63 inches tall. The height is adjustable up to 35.63 inches. The seat has a base height of 16.88 inches, and is adjustable to 19.88 inches. The arm has a base height of 24.19 inches, and is adjustable to 27.19 inches. There are some very light marks on the leather, and some slight scuffs to the bases. Overall, these chairs are in very good to excellent condition with light wear. Please see photos.