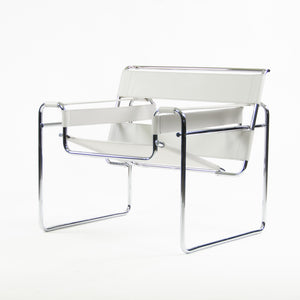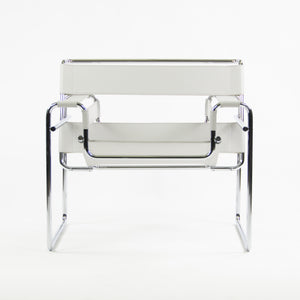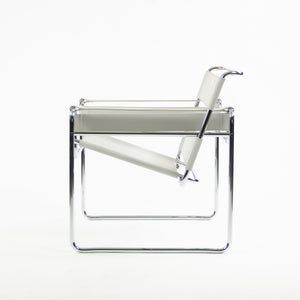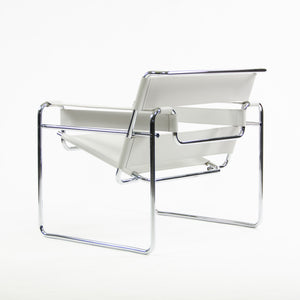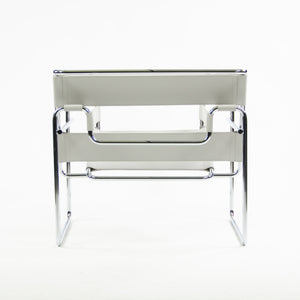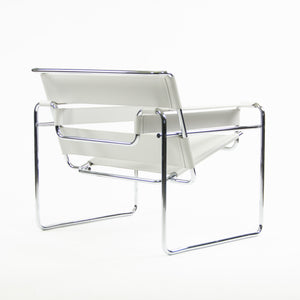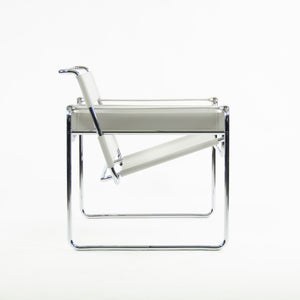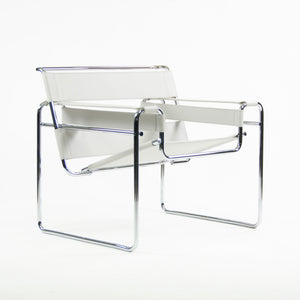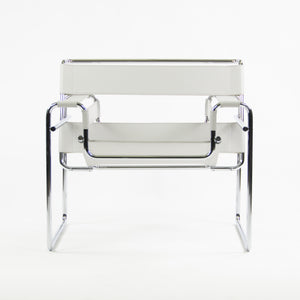 SOLD Brand New In Box Knoll Marcel Breuer Wassily Chair B3 White Leather 2x
Listed for sale is a pair of (sold separately) Knoll Wassily chairs in white leather, designed by Marcel Breuer. This model is known as the B3 or Wassily chair, named after fellow Bauhaus student Wassily Kandinsky. 
The price listed is for one chair. Two of these white leather chairs are available. Retail is $2675 in the US (before tax and shipping). 
The chairs are marked properly and are laser engraved with Knoll and Breuer's markings. 
Condition is excellent, as these are brand new. There may be a spec of dust or a minuscule scuff... but to my knowledge, these have never been removed from the box aside from my removal of one for photographing the chair you see.