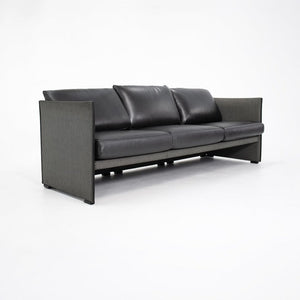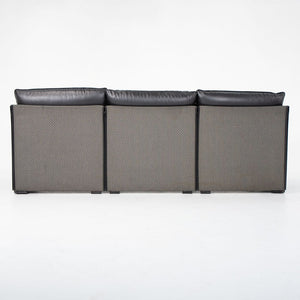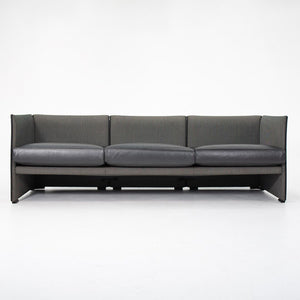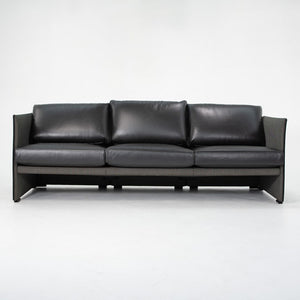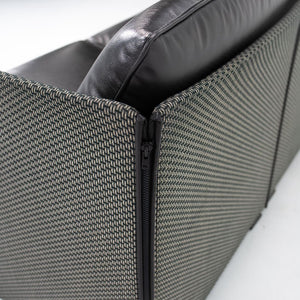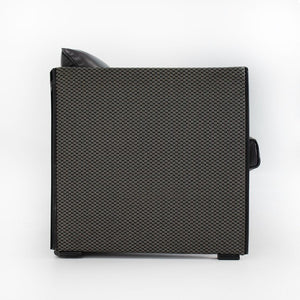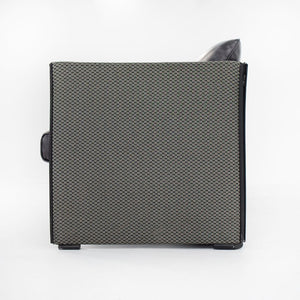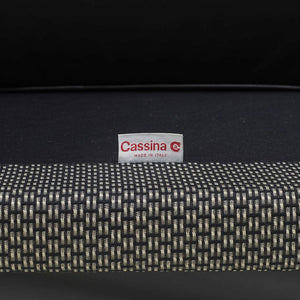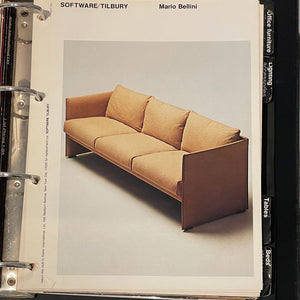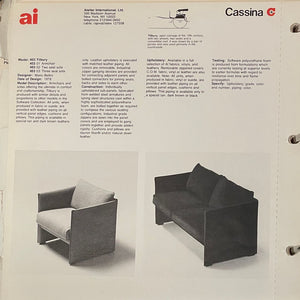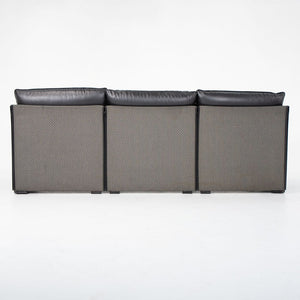 1980s Tilbury Three Seat Sofa by Mario Bellini for Cassina in Black Leather
This is a circa 1980s production Tilbury three seat sofa (part of the Software collection), designed by Mario Bellini and produced by Cassina in Italy. This example is one of a few similar sofa variants produced by Cassina. This particular sofa has a patterned textile on the back and sides in contrast with black leather cushions.
The sofa measures 26.75 inches tall by 80.5 inches wide and 28.5 inches deep. The sofa retains its original Cassina label as well. Please note photos from a 1980s Atelier International and Cassina catalog.