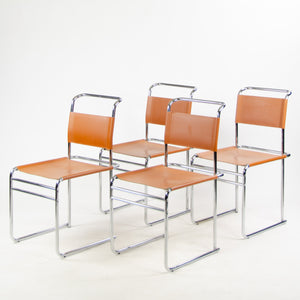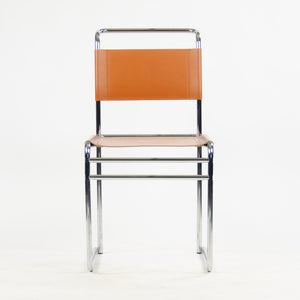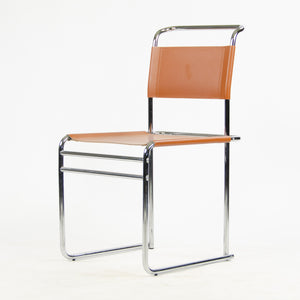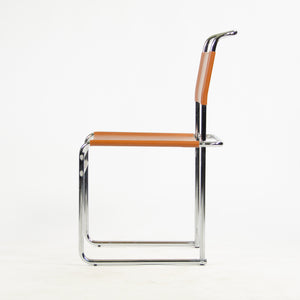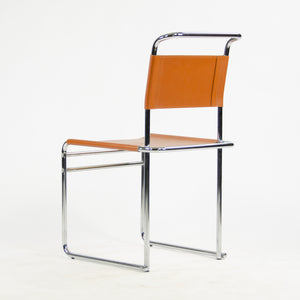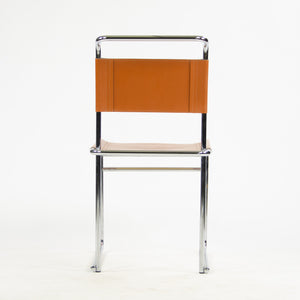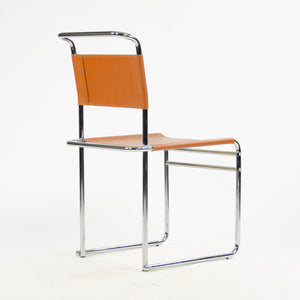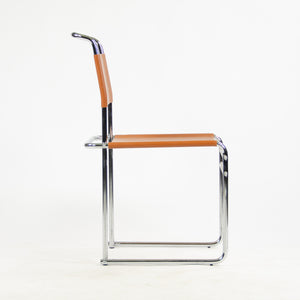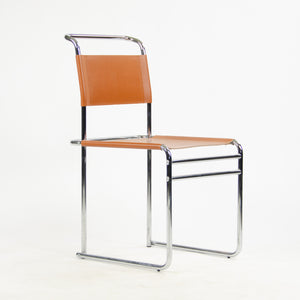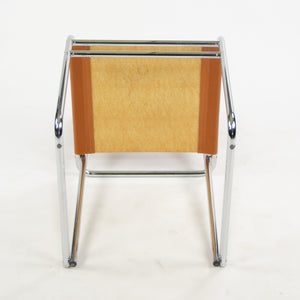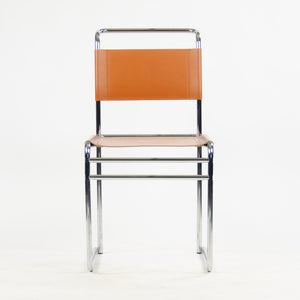 B5 for Marcel Breuer Set of 4 Chrome Leather Bauhaus Dining Chairs for Tecta
Listed for sale is a set of four gorgeous B5 dining chairs, designed by Marcel Breuer. These vintage examples are in fabulous condition with cognac upholstery. These are iconic Breuer pieces and are very hard to come by. 
The price listed includes all four chairs.