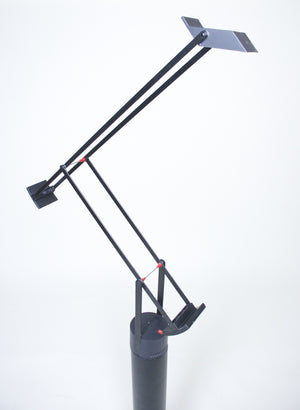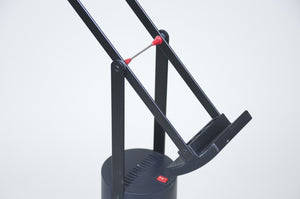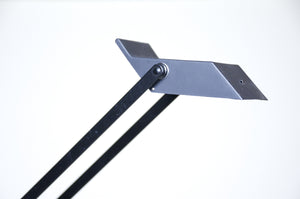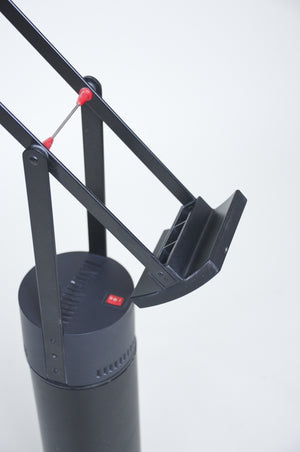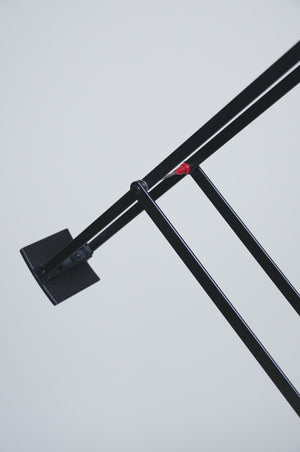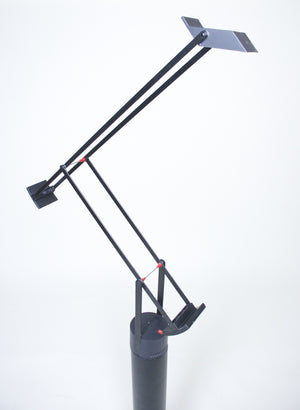 SOLD Artemide Tizio Floor Lamp by Richard Sapper Authentic Original Mint
Listed for sale is a tizio floor lamp by Richard Sapper. The lamp was designed with the intent to create a lamp that always stays perfectly balanced in every position. Furthermore, it was designed to diminish the need for wiring through transferring electricity through the framework of the lamp itself to power the lamp. Thus, the tizio came about and its status as an icon of modern design came soon after. 
The tizio for sale is in fantastic condition, with all elements functioning properly and few if any notable imperfections. It look superb, functions well, and will be reliable for generations to come.