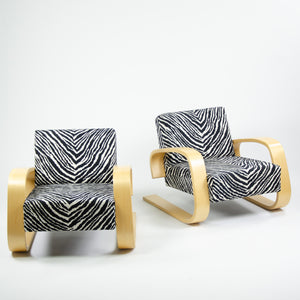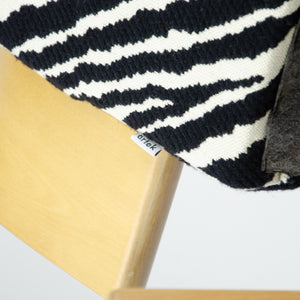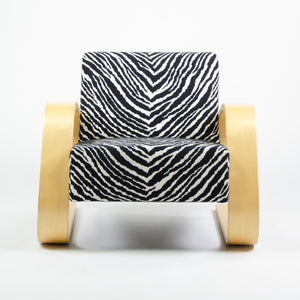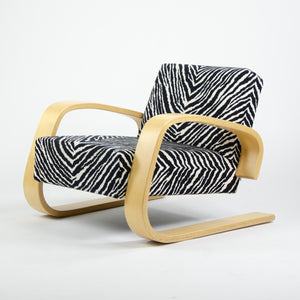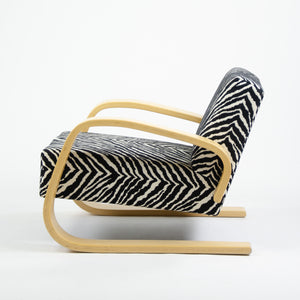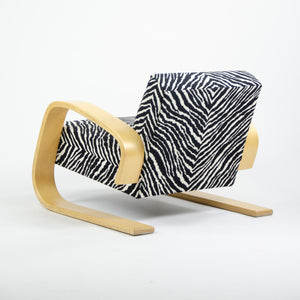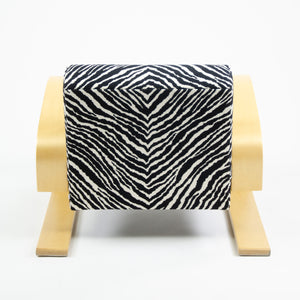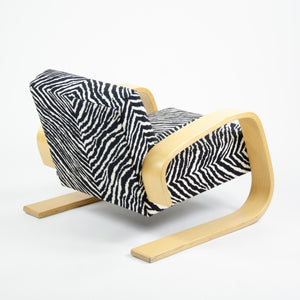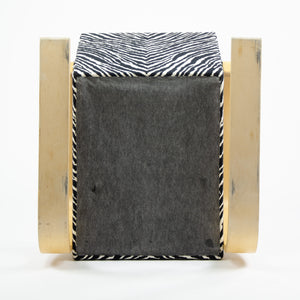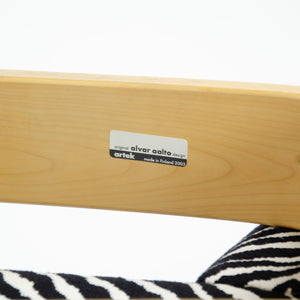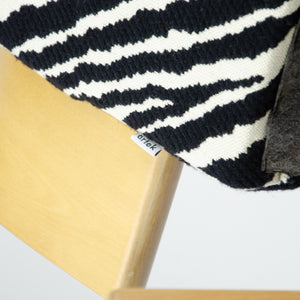 SOLD Artek Alvar Aalto 400 Tank Chair Zebra Upholstery 5x Available
Listed for sale is are three (sold separately) beautiful and original Artek 400 tank chairs with iconic zebra fabric upholstery. These chairs were designed by renowned architect Alvar Aalto and have been produced under license by Artek in Finland for decades. 
The chairs were produced in 2003 and lived in a gorgeous biotech headquarters designed by Behnisch Architekten in Cambridge, MA. The architectural firm specced these chairs, which is quite special indeed!
The chairs are in terrific condition with very little wear to note. The upholstery is in great shape. The wood framing is also in nice shape, with some light wear (noted on underside where these slide of course)
The chairs are all properly marked and authentic Artek pieces. 
The price listed is for one chair. Five chairs are available.