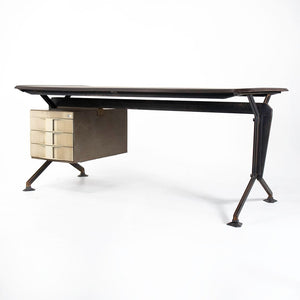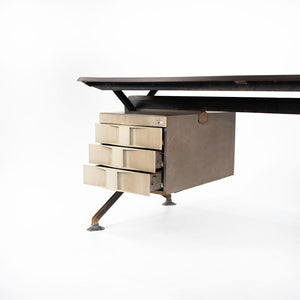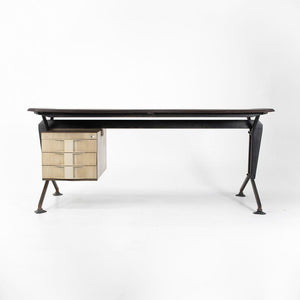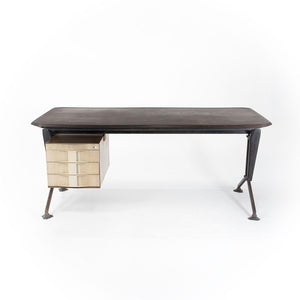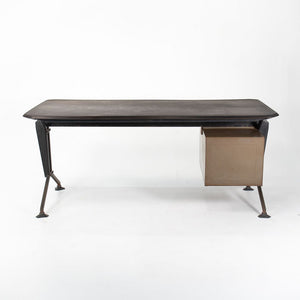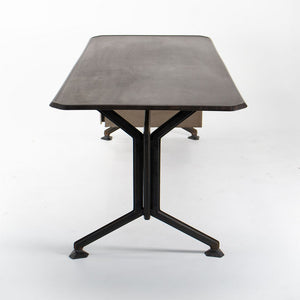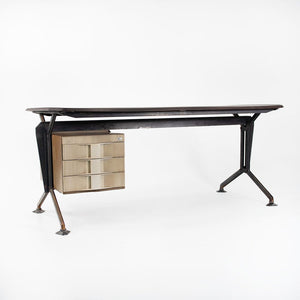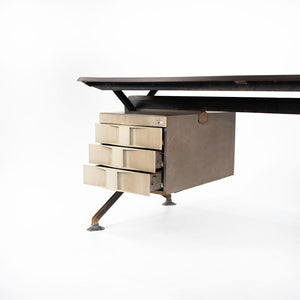 1960s Arco Office Desk by Studio BBPR for Olivetti in Iron and Bakelite
This is an Arco desk, designed by Studio B.B.P.R for Olivetti Sintesis in 1963. The piece was manufactured in Italy in the 1960s. The frame and base are made of iron, and it has a case on the left hand side containing 3 drawers. This silhouette is considered one of the great desk designs of the mid 20th century period.
This desk measures 33.86 inches in depth, 70.87 inches in width, and 30.71 inches high. This piece is in nice but patinated and worn/used condition. It remains vintage and will show some signs of wear and use. Please see photos.