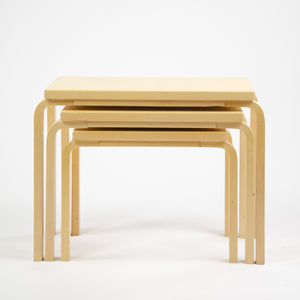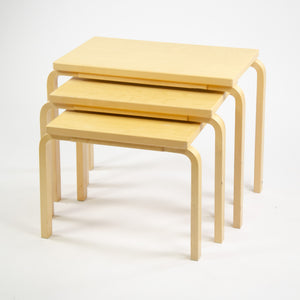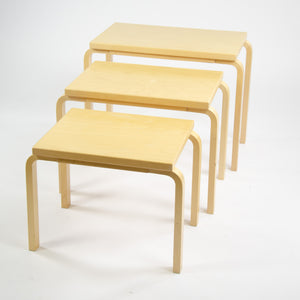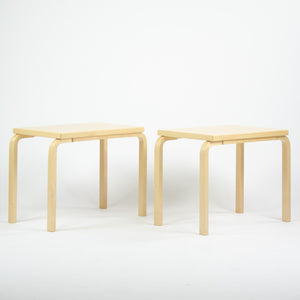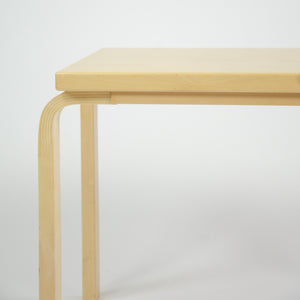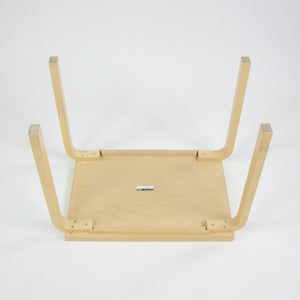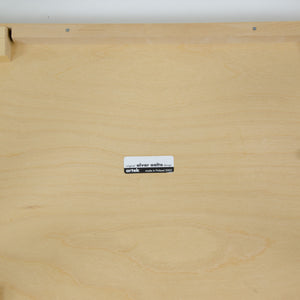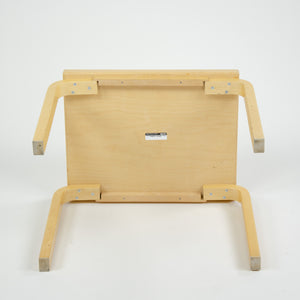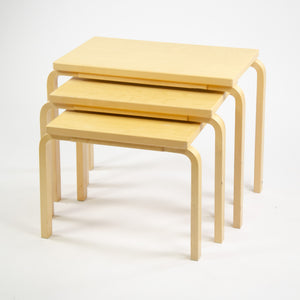 SOLD Alvar Aalto Nesting Tables 88 by Artek Birch Finland 2002
Listed for sale is a set of three (sold as a set of three with all three tables included) Artek 88 nesting tables, designed by Alvar Aalto and manufactured in Finland. 
Condition is excellent with some light wear present. Tables were produced in 2002 and lived in a gorgeous biotech headquarters designed by Behnisch Architekten in Cambridge, MA. The architectural firm specced these tables, which is quite special indeed!
The largest table measures 23.5 in Length x 17 in Depth x 20 in Height. The middle and smallest then stack inside of that one. 
The table tops have some light scratches. Otherwise they're in fantastic shape!