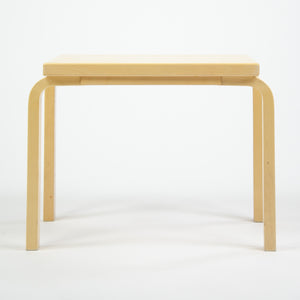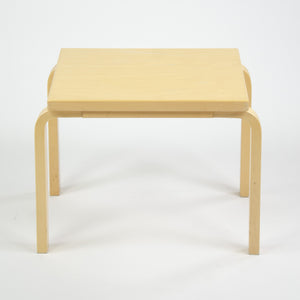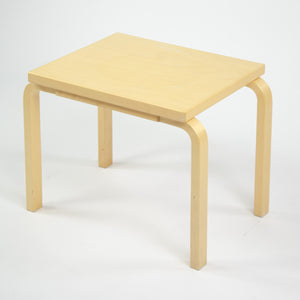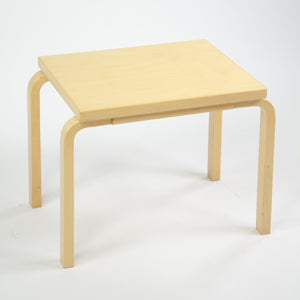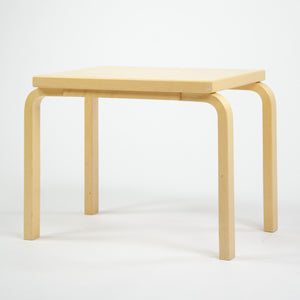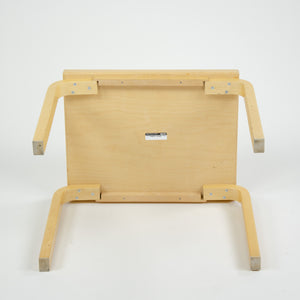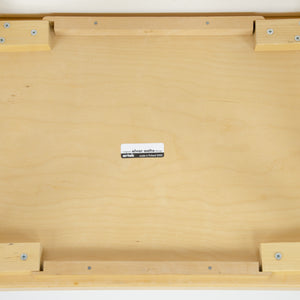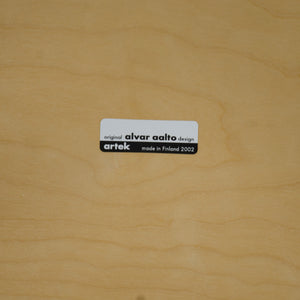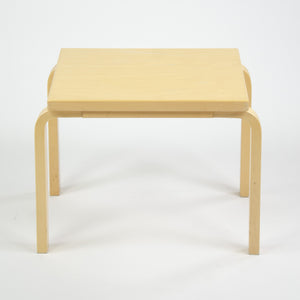 SOLD Alvar Aalto Nesting Table 88 by Artek in Birch
Listed for sale is a single Artek 88 nesting table, designed by Alvar Aalto and manufactured in Finland. 
Condition is excellent with some light wear present. The table was produced in 2002 and lived in a gorgeous biotech headquarters designed by Behnisch Architekten in Cambridge, MA. The architectural firm specced this table, which is quite special indeed!
The table measures 20 in Length x 16.5 in Depth x 17.5 in Height.
The price listed is for one table. The largest table of the nesting tables is also available for sale.