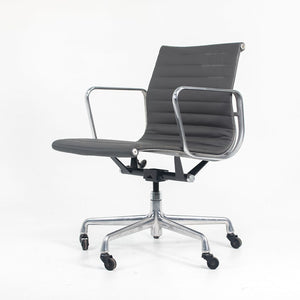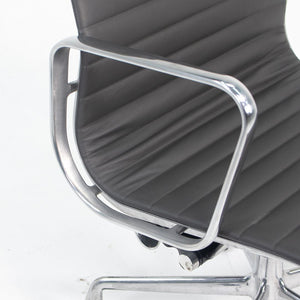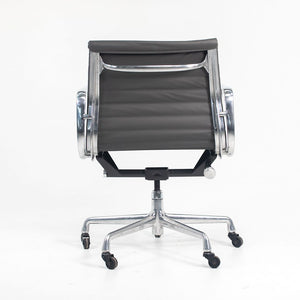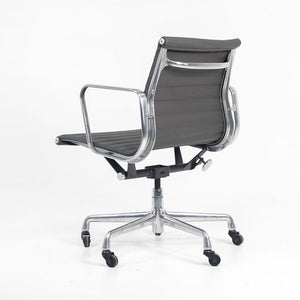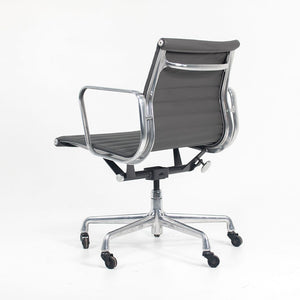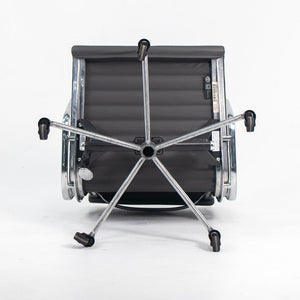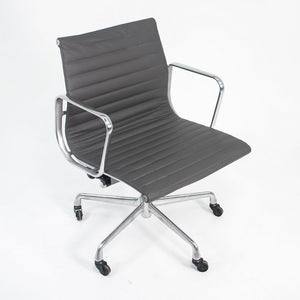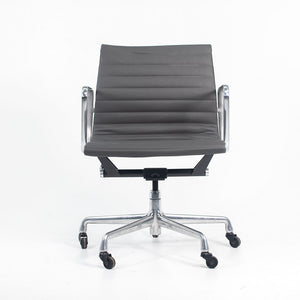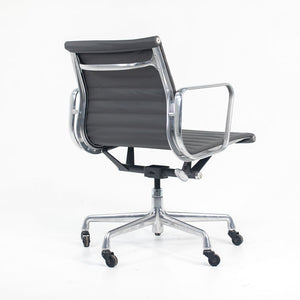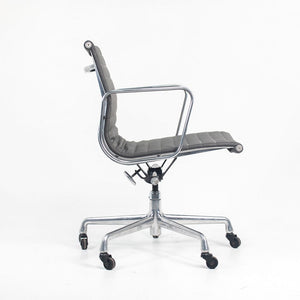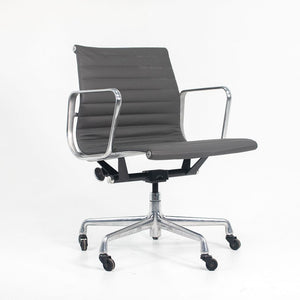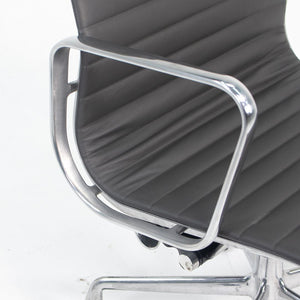 2010s Aluminum Group Management Chair by Charles and Ray Eames for Herman Miller in Gray Leather
This is a single Herman Miller Eames aluminum group management desk chair in gray leather with polished aluminum base. The upholstery is very supple and in seemingly immaculate condition. There is some remnant dust on the back of the chair, which will be wiped away before shipping (it was missed prior to photography). The chair was produced circa mid 2010s. The aluminum frame is in very nice shape with light wear. The arms look terrific. This is guaranteed as an authentic Herman Miller example.
The price listed is for one chair. Multiple chairs are available.
The chair measures 31-34 inches tall (it is height adjustable). Width is 23 inches and depth is 23 inches. The seat height is 17-20 inches (also adjustable).