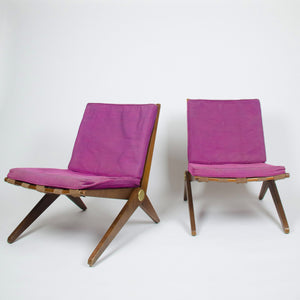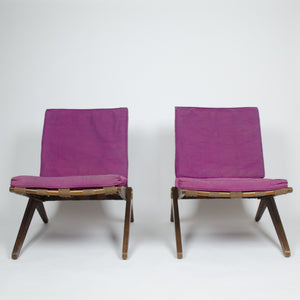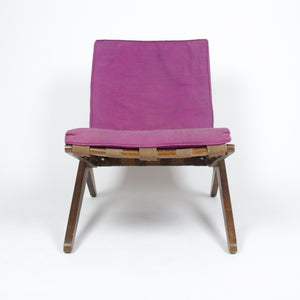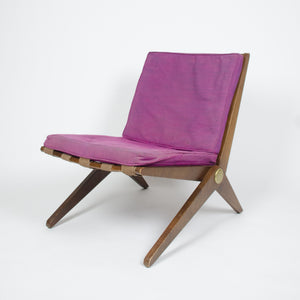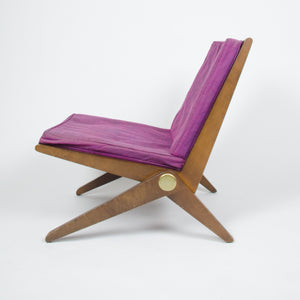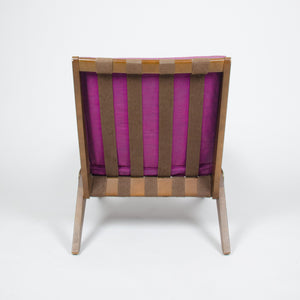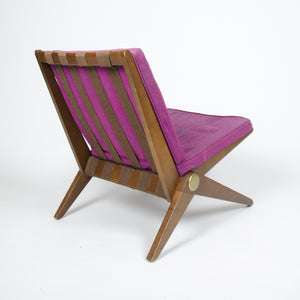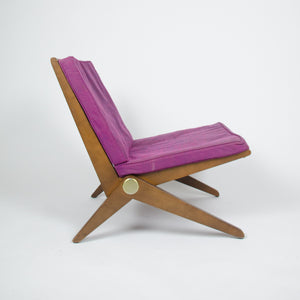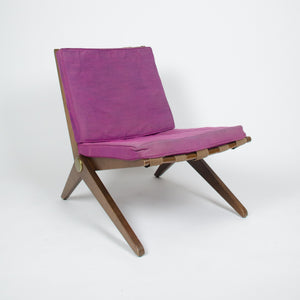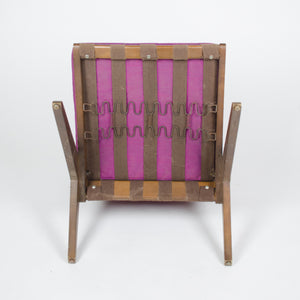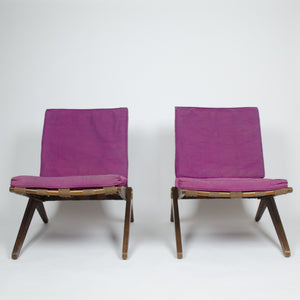 SOLD All Original Vintage Knoll Pierre Jeanneret No. 92 Scissor Lounge Chairs
Listed for sale is an original pair of Scissor chairs, No. 92 for Knoll International. The chairs were designed by Pierre Jeanneret. The swiss architect was cousins with Le Corbusier and is known for collaborating and designing some of Corbusier's most influential works. These chairs are responsible for informing the design of George Nakashima's lounge chairs and also share similar lineage with the designs at Chandigarh in India. 
These particular chairs are completely and entirely original! The foam is somewhat hard, but cushions, wood, fabric, springs, and straps are all absolutely original. A photo shows the remaining remnants of the original Knoll label.