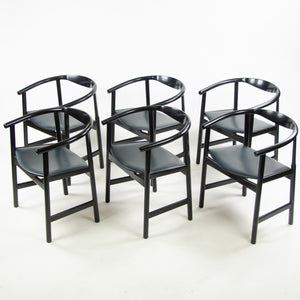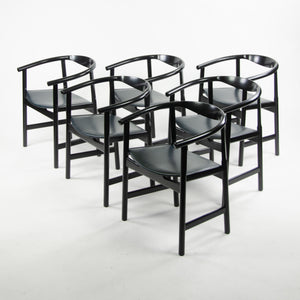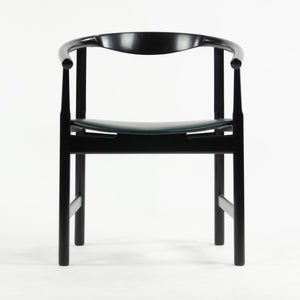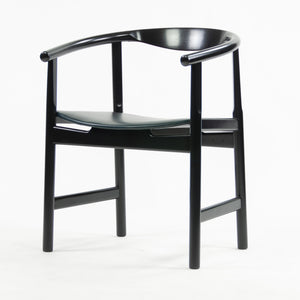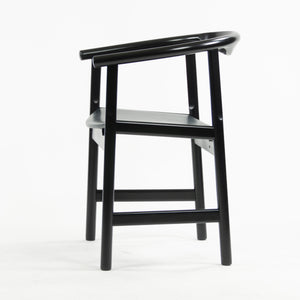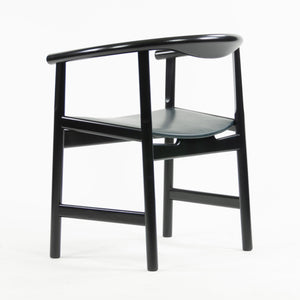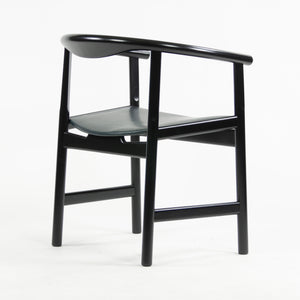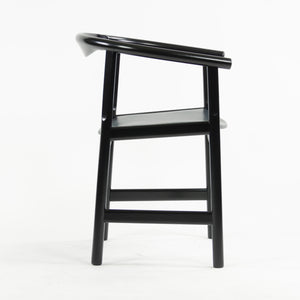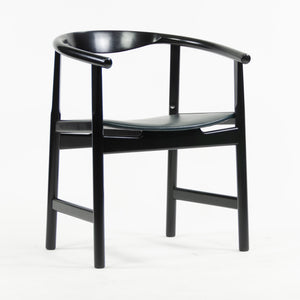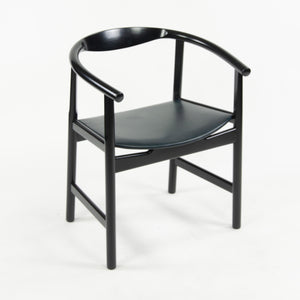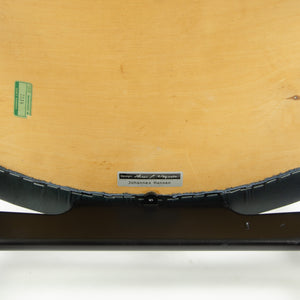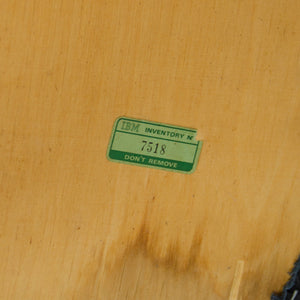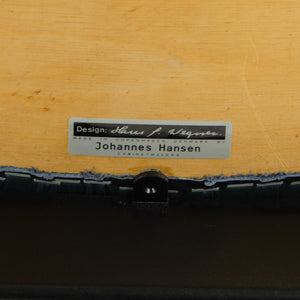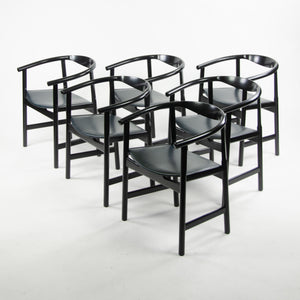 SOLD 6x Hans Wegner Johannes Hansen Denmark PP203 Mobler Dining Armchairs Fully Restored
Listed for sale is an original set of six PP203 armchairs designed by Hans Wegner and crafted by Johannes Hansen in Denmark. They date to the 1970's/1980's. These particular examples are ebonized and are in fantastic condition for earlier examples. The chairs are fully marked and tagged.
These came from IBM and the original IBM tags along with Johannes Hansen tags have been retained. 
The chairs have been immaculately and carefully restored by both a master woodworker and talented upholstery shop. 
The seats are a dark (nearly black) blue leather of very fine grain. One seat has a scratch that will fade away with some conditioner. The others are immaculate. 
The ebonized frames are in 
beautiful shape and the finish has just recently been re-done as mentioned. 
The price listed is for all six chairs.