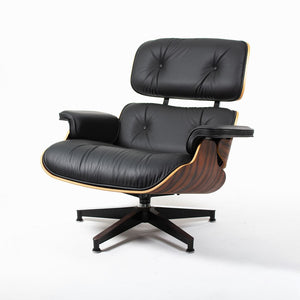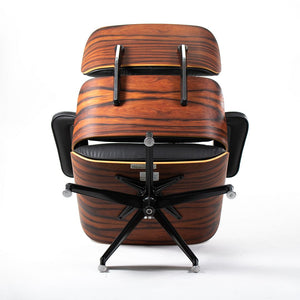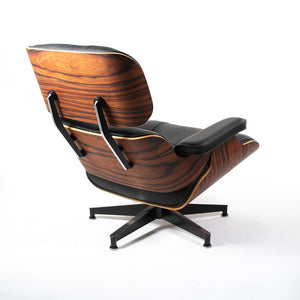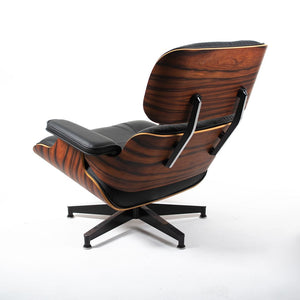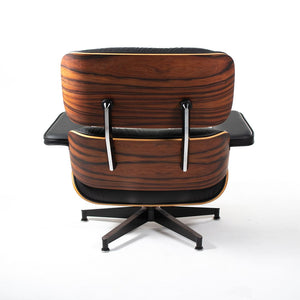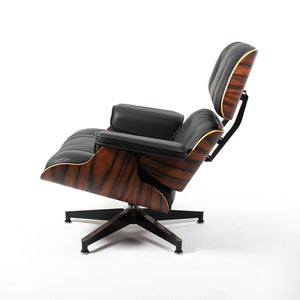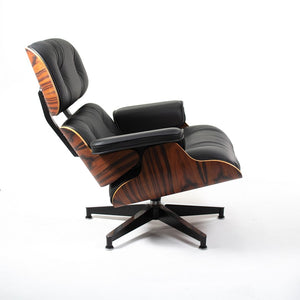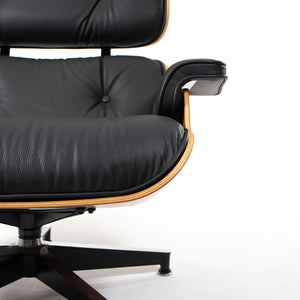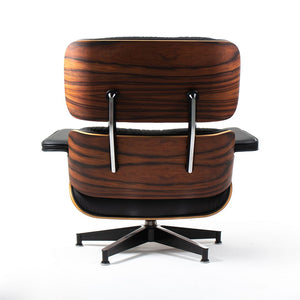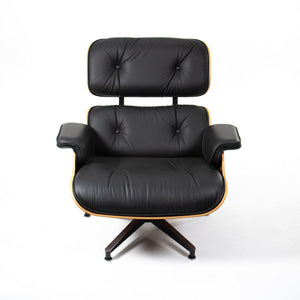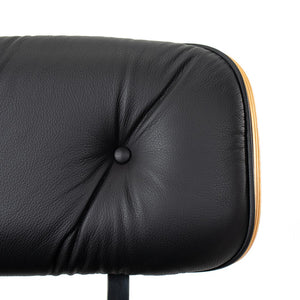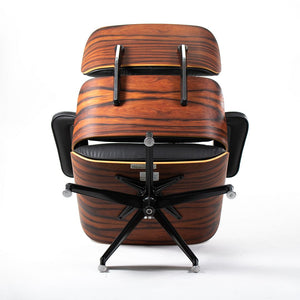 SOLD 2020 670 Eames Lounge Chair by Charles and Ray Eames for Herman Miller in Oiled Palisander and Special Leather
This is a very special 2020 production Eames lounge chair (without ottoman), designed by Ray and Charles Eames, produced by Herman Miller. This example has never been used in a home or office setting to our knowledge, though may have been used as a showroom floor model.
This example has oiled palisander panels and an upgraded Category 11 (meaning very expensive) full grain Tenera leather. The chair measures 31.5 inches tall by 33.5 inches wide and 35 inches deep (this is the standard not tall size). All of this can be broken down via the serial number. 5D signifies oiled palisander, whereas 17511 signifies Tenera black leather. Condition overall is terrific with only minimal if any wear. See photos to assess condition.