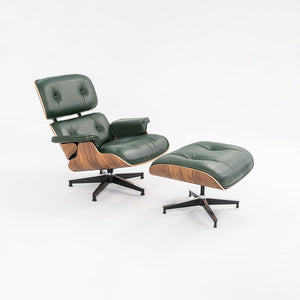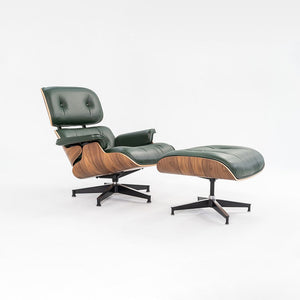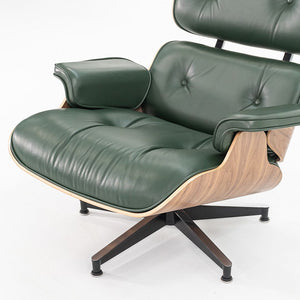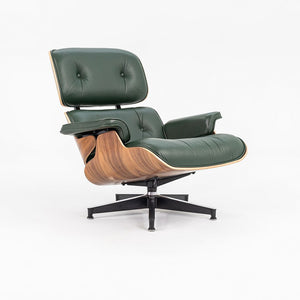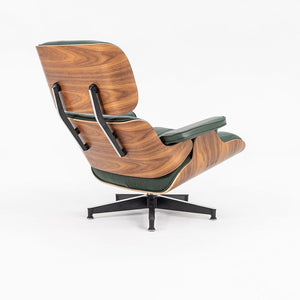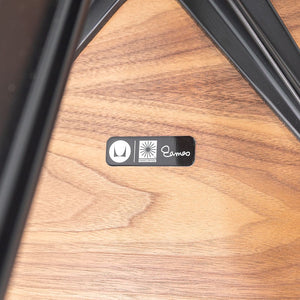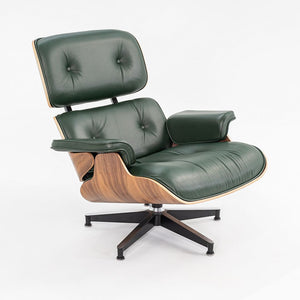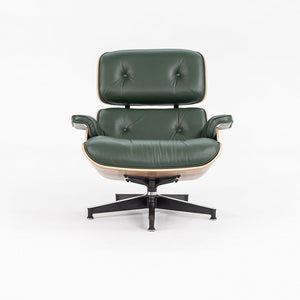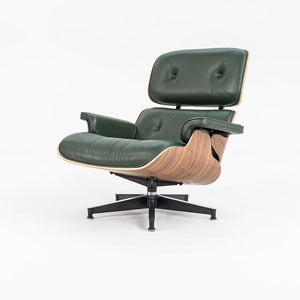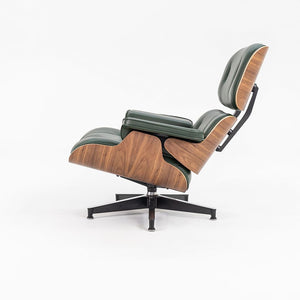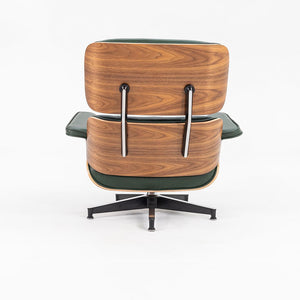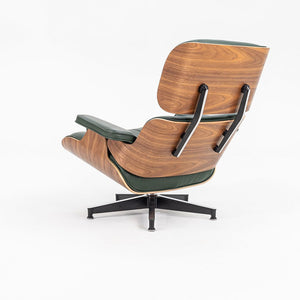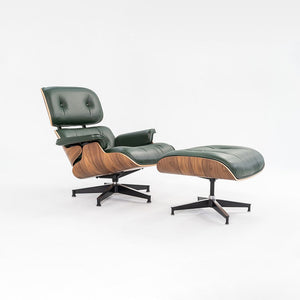 2023 670 / 671 Eames Lounge Chair and Ottoman by Charles and Ray Eames for Herman Miller in Green Leather and Walnut
This is an original Eames Lounge Chair and Ottoman, models 670 and 671, designed by Charles and Ray Eames in 1956. This example dates to 2023 and is in terrific condition. The piece features dark green leather upholstery which appears to be an upgraded premium leather based on the grain pattern. We believe it to be Bristol Leather in British Green, but that is not certain. It has a walnut case and a matte-black aluminum swivel base with polished top surface. This is the taller version of this design.
The lounge chair measures 37.8 inches deep, 33.5 inches wide, and 33.2 inches high. It has a seat height of 16.5 inches. The ottoman measures 21.5 inches long, 26 inches wide, and is 16.5 inches tall. This set is in truly excellent condition, having never been used in a home or office setting. There are a couple of very small white spots on the leather, which we'll try to remove prior to shipping. Overall, the set is in extremely good condition with very light wear. Please see photos. The photos show the actual set you would receive.