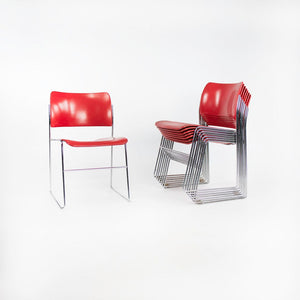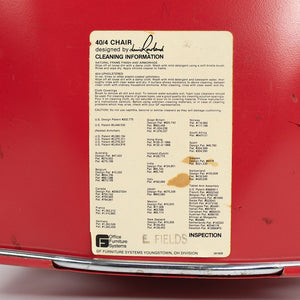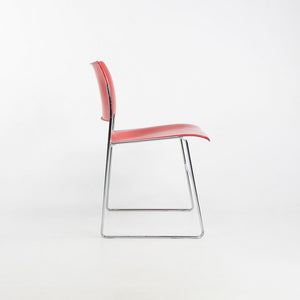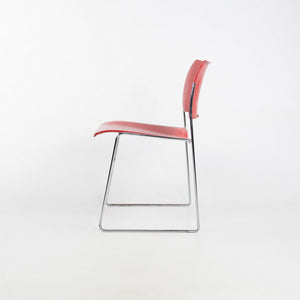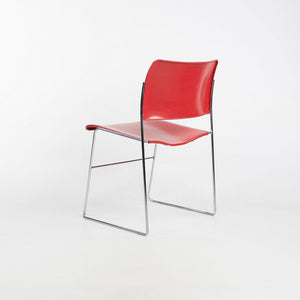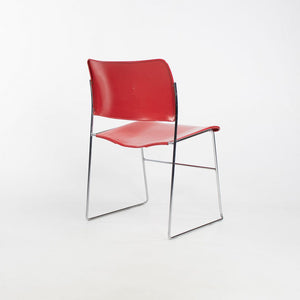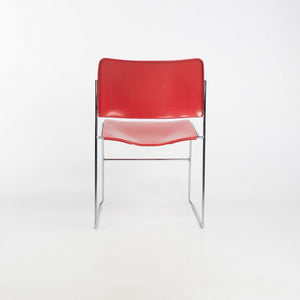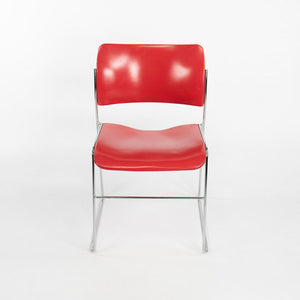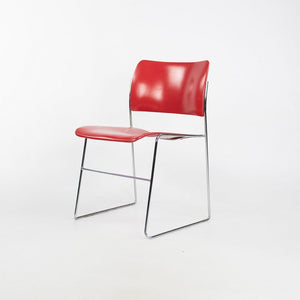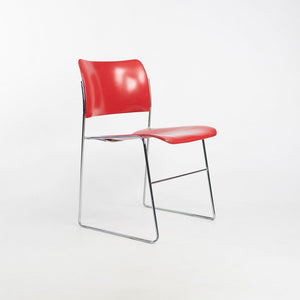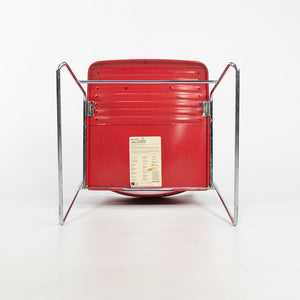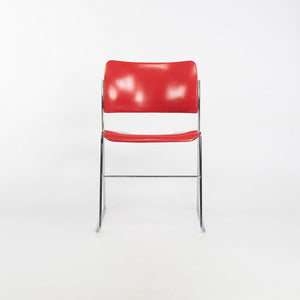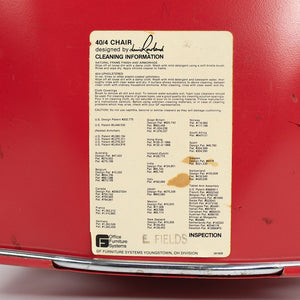 1970s 40/4 Chairs by David Rowland for General Fireproofing Co 8x Available
This is a single (multiple chairs are available, though the price listed is for each chair) 40/4 chair, originally designed by David Rowland in 1964. This iconic chair has been praised as one of the most ingenious modern designs of the 20th century, and has been credited for being the first truly stackable chair. Each chair has a solid steel sled base, and has a red enameled steel seat. These particular examples were manufactured by GF Business Equipment (part of General Fireproofing Co) in the 1970s. Later, the Howe corporation would come to buy the rights to produce the 40/4.
The listed price includes one 40/4 chair. Multiple chairs are available. Each chair measures 21 inches in length, 19 inches in width, and 30 inches tall. The seat height is 18 inches. These chairs are in very good condition, but remain pre-owned and may show some signs of use. See photos.