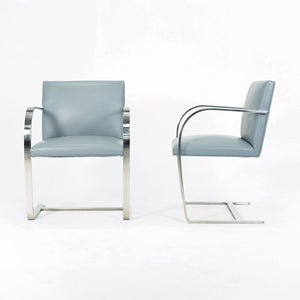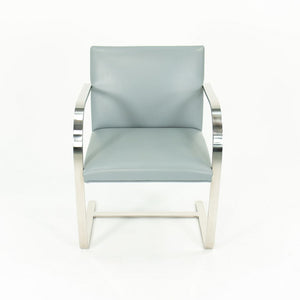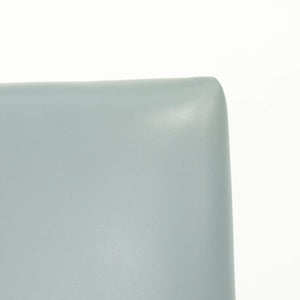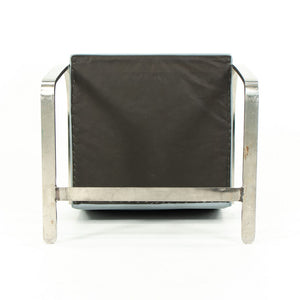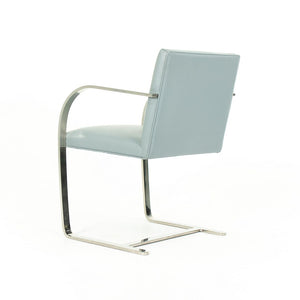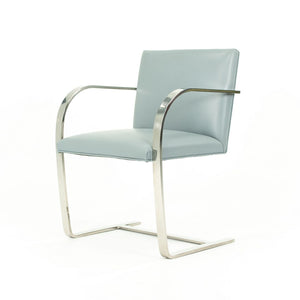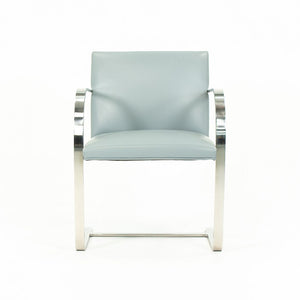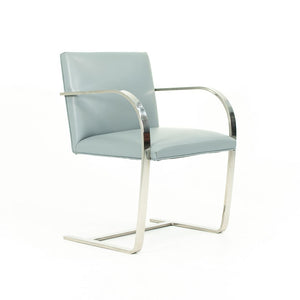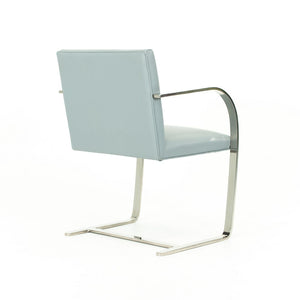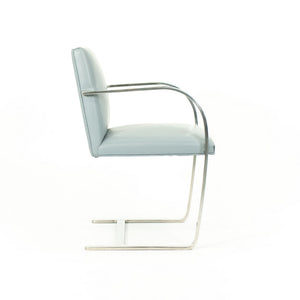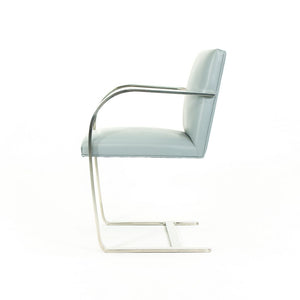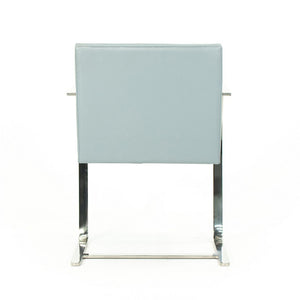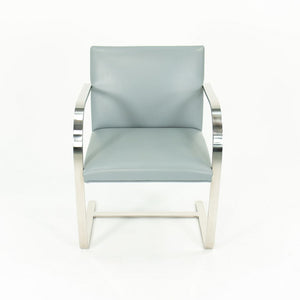 2000s Flat Bar Brno Chair by Mies van der Rohe for Knoll in Stainless Steel with Gray / Blue Leather 5x Available
This is the Flat Bar Brno Chair (five are available, priced separately), designed by Mies van der Rohe and manufactured by Knoll. Notably, this is the solid stainless steel version with gray/blue leather upholstery. The stainless examples are sought after because they are affectively hand crafted and when new, cost nearly double what the chromed versions sold for.
The price listed is for each chair, though five are available. The chairs are in very good to excellent condition, showing light signs of wear. They were produced circa early 2000s.
There was originally only one in production before the design was chosen for the Four Seasons restaurant. The chair was reimagined with cushioning and a few other minor adjustments for its reintroduction in 1958. which is the example many of us recognize today.
Each chair measures 31 inches tall by 23 inches wide and 23 inches deep. The arm height is 28 inches and seat height is 17 inches. As noted, the price listed is for each chair.