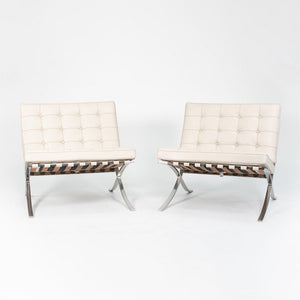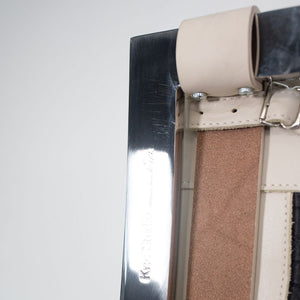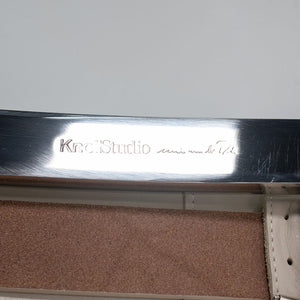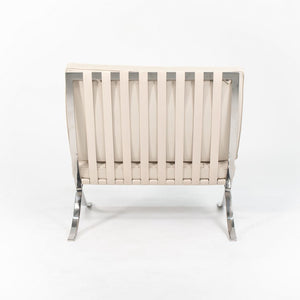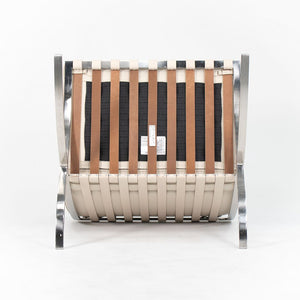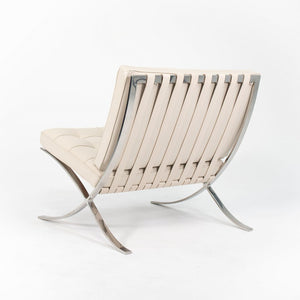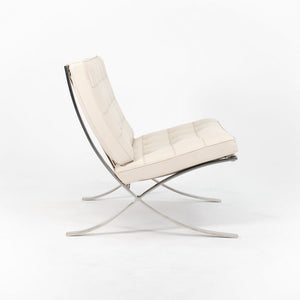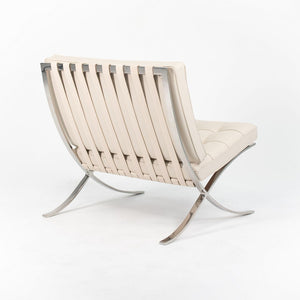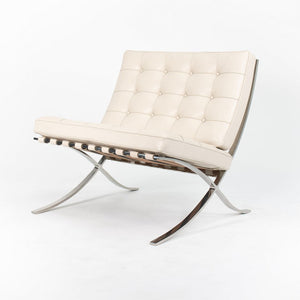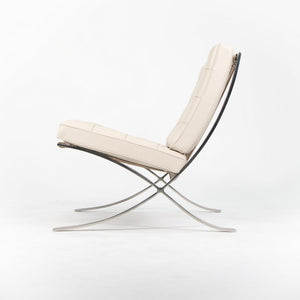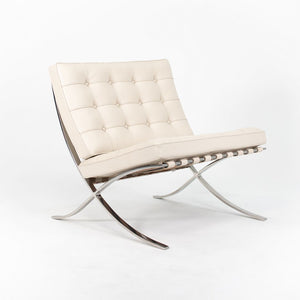 2013 Pair of 250LS Barcelona Chairs by Mies van der Rohe for Knoll in Stainless Steel and Leather
This is a very special pair of 2013 production Barcelona lounge chairs, designed by Mies van der Rohe and produced by Knoll. The labels on the chairs make note of the model 250LS, which along with other details such as the screws used rather than rivets, indicate that they are the polished stainless steel examples, which retail well over $12,000 per chair. A knoll historian once pointed out that the reason for this cost over the normal chair is because of the hand craftsmanship required to produce the stainless versions, as they're essentially hand made and hand polished. The leather is also noted as VP448 Velluto Pelle Leather by Spinneybeck, a very fine and nicely specified leather.
The chairs came from the executive suite of a corporate office in New York City. They appear to have only been gently used. The chairs are overall in terrific condition with only light wear from use. See photos.
Each chair measures 29.5 inches wide by 30 inches deep and 30.25 inches tall. The seat height is 17 inches.