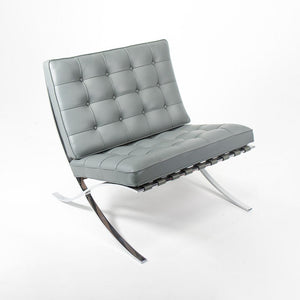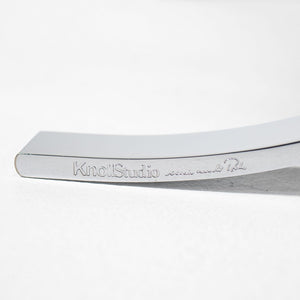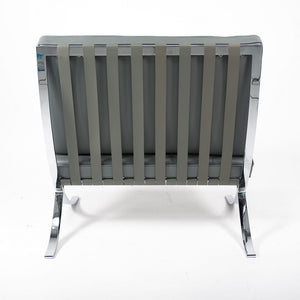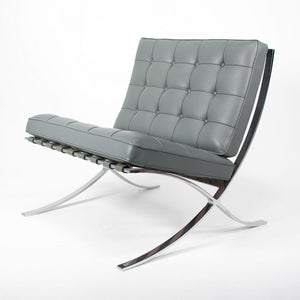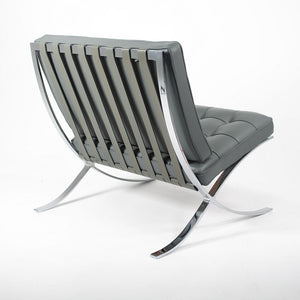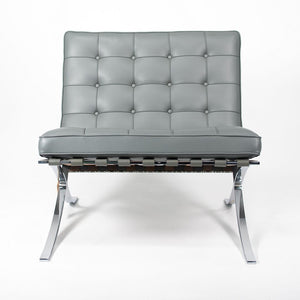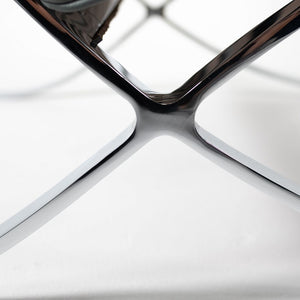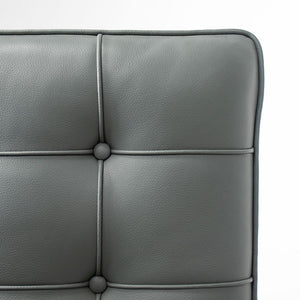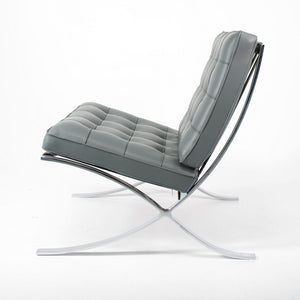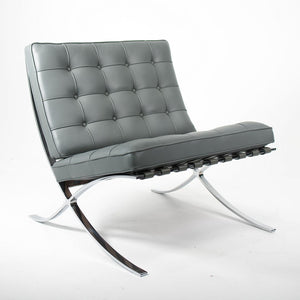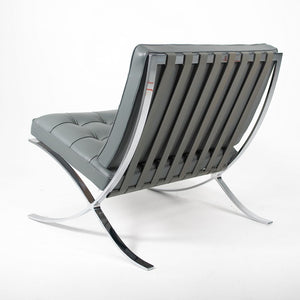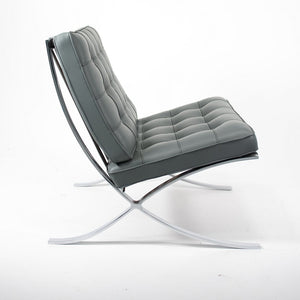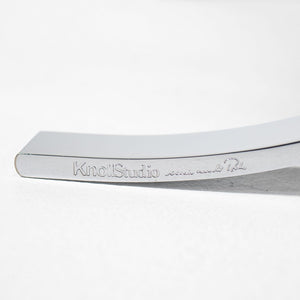 2021 250L Barcelona Chair by Mies van der Rohe for Knoll in Chromed Steel and Gray Leather
This is a 2021 production Barcelona lounge chair, designed by Mies van der Rohe and produced by Knoll. It has a chromed steel frame and medium gray leather with a tiny hint of blue hue to it. It looks very close to the Volo leather in Cadet color and would be our most likely assumption (not guaranteed).
The chair was acquired directly from a Knoll employee. It has never been used in a home or office setting. The chair appears generally immaculate as far as condition, though may show minuscule wear from transporting it to our warehouse.
The chair measures 29.5 inches wide by 30 inches deep and 30.25 inches tall. The seat height is 17 inches.