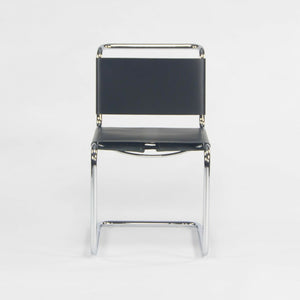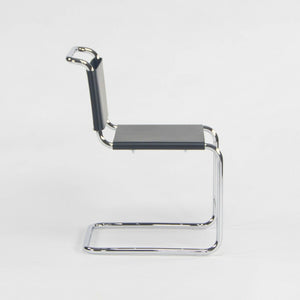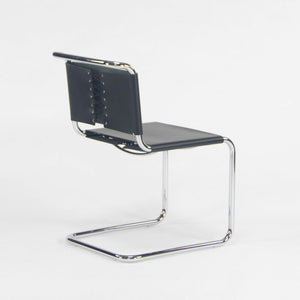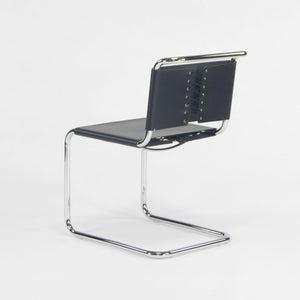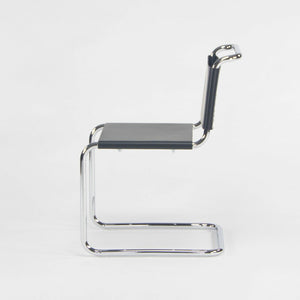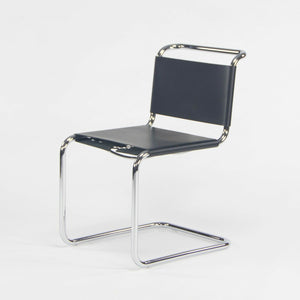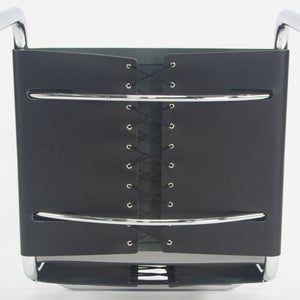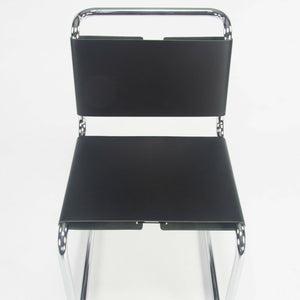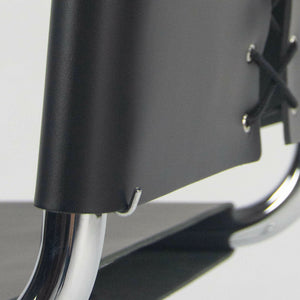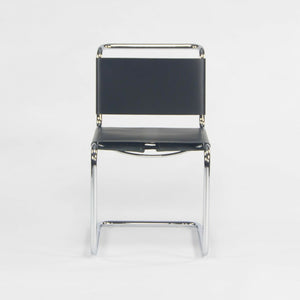 SOLD 2021 Marcel Breuer for Knoll Spoleto B33 Black Leather and Chrome Dining Chair
Listed for sale is a Spoleto chair designed by Marcel Breuer and produced by Knoll Studio. This chair was specified with a chrome tubular frame and features a black leather seat and backrest. The chair came directly from a Knoll employee and has never been used in a home or office setting. It may show some minuscule wear only from transportation to our warehouse. The chair is guaranteed as authentic.
The chair measures 32" tall by 18.5" wide by 23.5" deep.