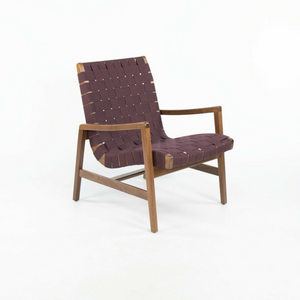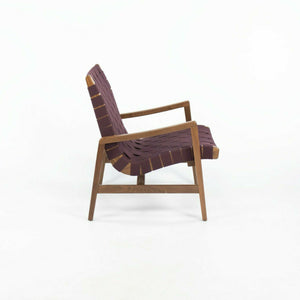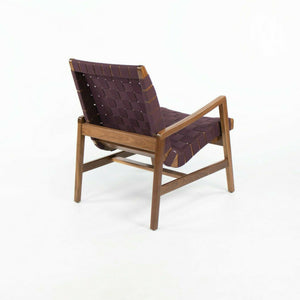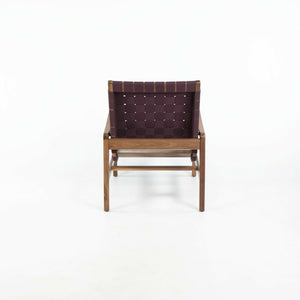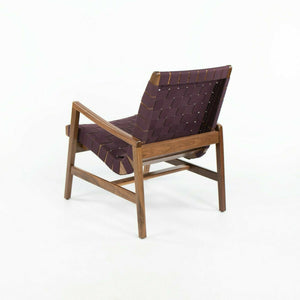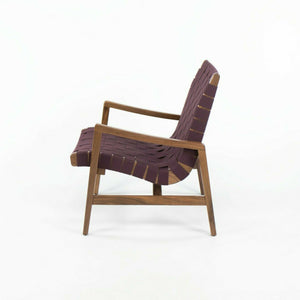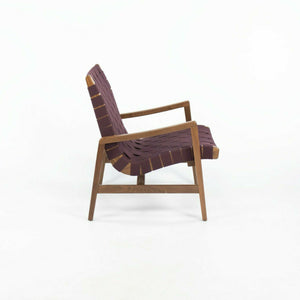 2021 Jens Risom for Knoll Lounge Chair with Arms Light in Walnut with Aubergine Cotton
Listed for sale is a Risom Lounge Chair with Arms designed by Jens Risom and produced by Knoll. This chair is constructed with a walnut frame and what appears to be Aubergine cotton webbing. The chair was produced in 2021 and was acquired directly from a Knoll employee. The chair may show minuscule wear from transportation to our warehouse. It has never been used in a home or office setting. This is guaranteed as an authentic Knoll example.
The chair measures 30.25" tall by 27.75" deep and 23.75" wide. Seat height is 16 inches and arm height is 22 inches.