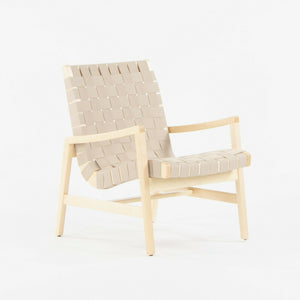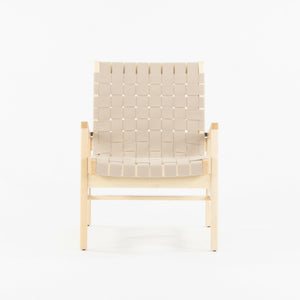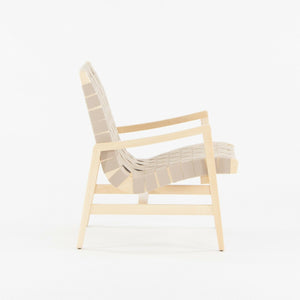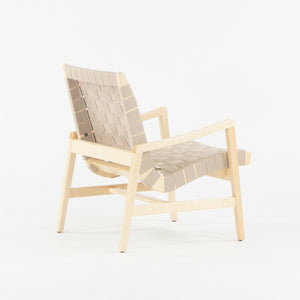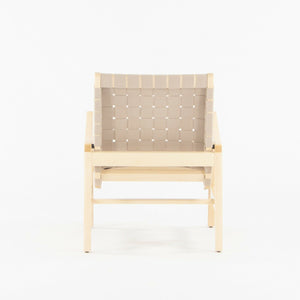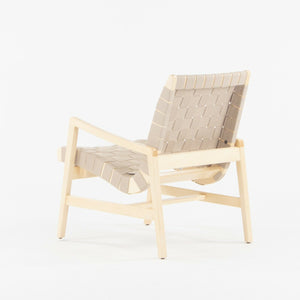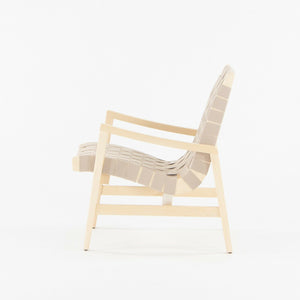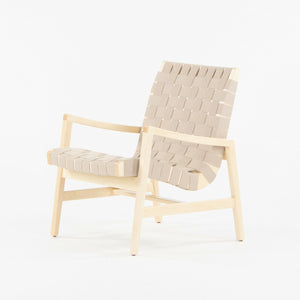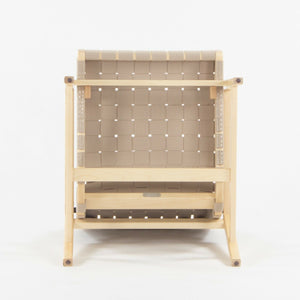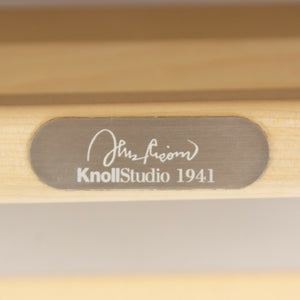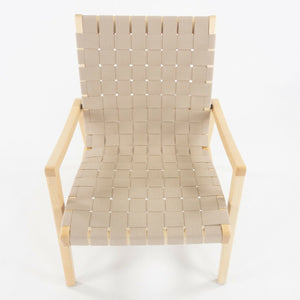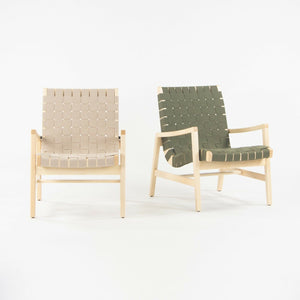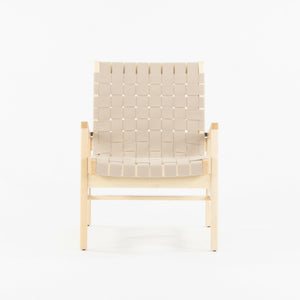 SOLD 2021 Jens Risom for Knoll Lounge Chair with Arms in Maple Frame & Flax Webbing
Listed for sale is a Risom Lounge Chair with Arms designed by Jens Risom and produced by Knoll. This chair is constructed with a maple frame and Flax cotton (tan) webbing. The chair was produced in 2021 and was acquired directly from a Knoll employee. The chair may show minuscule wear from transportation to our warehouse. It has never been used in a home or office setting.
The chair measures 30.25" tall by 27.75" deep and 23.75" wide.
Listed price is for one chair only, however, there is a second available with Khaki green webbing. (pictured above/listed separately)