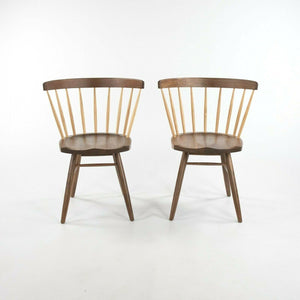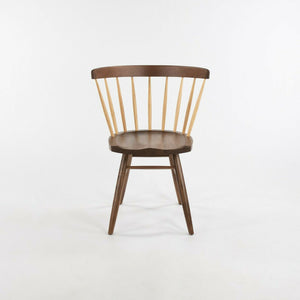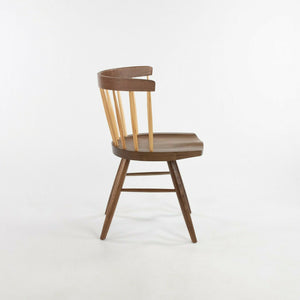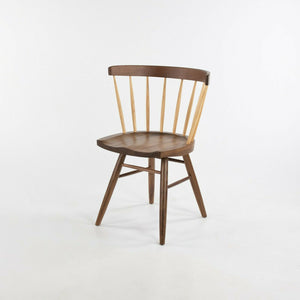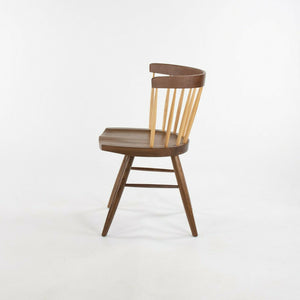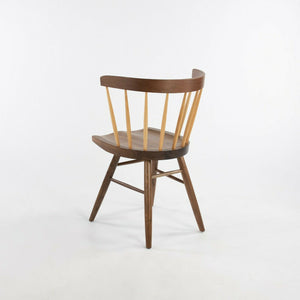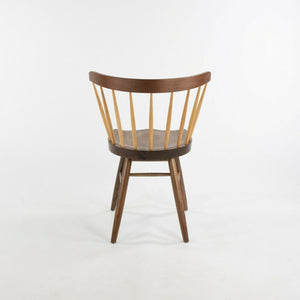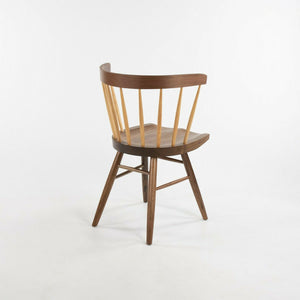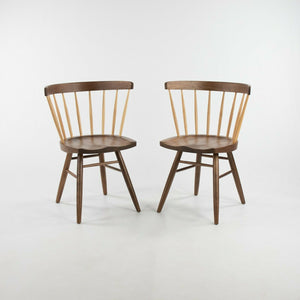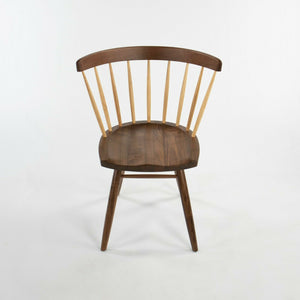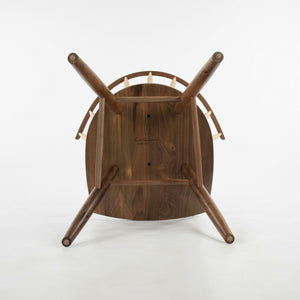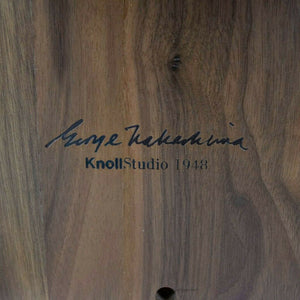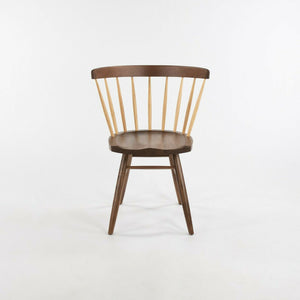 SOLD 2021 George Nakashima for Knoll Straight Dining Chair Walnut w/ Hickory Spindles
Listed for sale is a pair of 2021 production Straight chairs, designed by George Nakashima and produced by Knoll. These examples came directly from a Knoll employee and have never been used in a home or office setting. The chairs are in terrific condition with some light wear from use. They may show some minuscule wear and/or imperfections. See photos.
The chairs measure 30 inches tall by 22.5 inches wide and 17.5 inches deep.
Our listed price includes both chairs.