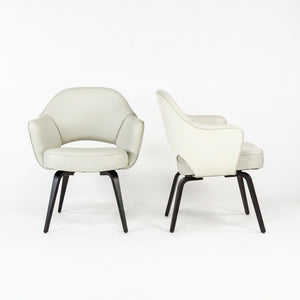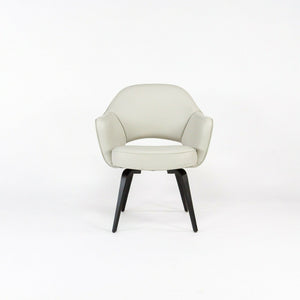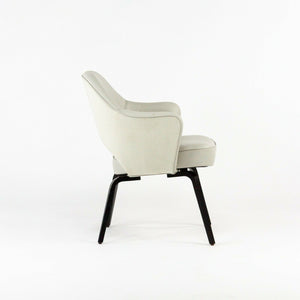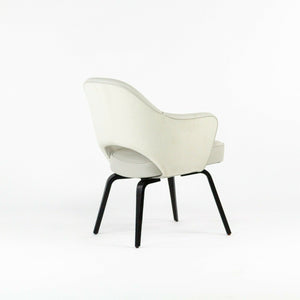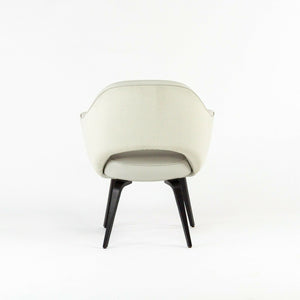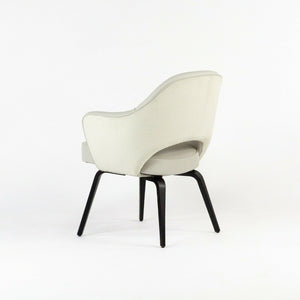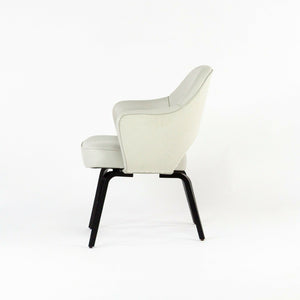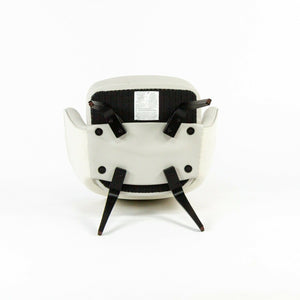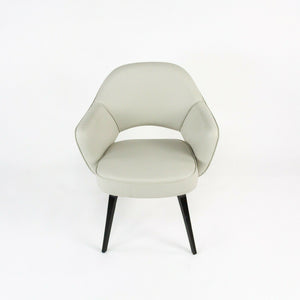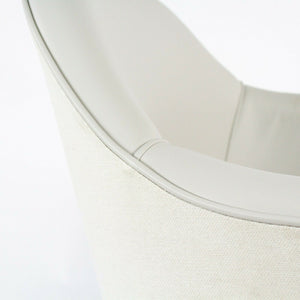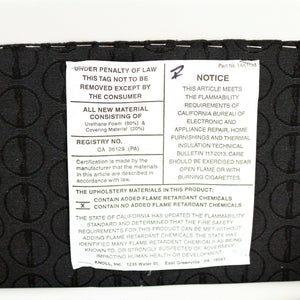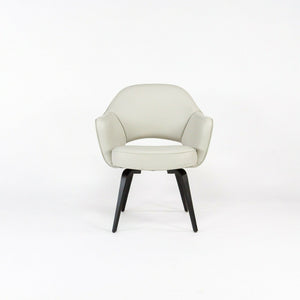 SOLD 2021 Eero Saarinen for Knoll Executive Armchair in Custom Leather with Wood Legs 7x Available
Listed for sale is a single (multiple chairs are available, but the price listed is for each chair) Eero Saarinen for Knoll executive armchair in a custom leather and hopsack fabric combination with ebonized wood legs. The chairs were produced in 2021, acquired directly from a Knoll employee, and they have never been used in a home or office setting. In this specific case, it is almost certain that this was a custom order that Knoll manufactured for a customer. Due to the nature of these unusual but gorgeous chairs, the buyer would have either cancelled their order after production or a material spec mistake was made after they were completed. Regardless, it appears that this is an off-white Knoll Sabrina leather (we believe it to be this spec, but do not guarantee it). The back is then a Knoll Textiles fabric, which appears to be a hopsack. It is not a standard order and would have been exceptionally expensive to order custom.
As far as condition, it is superb. There may be some minuscule wear only from transporting to our warehouse and storage.
We have seven of these chairs available. As noted, the price listed is for each chair. The chairs measure 26 inches wide by 24.75 inches deep and 31.5 inches tall. The seat height is 18 inches.
These are some of the most beautiful and special Saarinen chairs we have seen. Please feel free to inquire with any questions. They would have retailed well in excess of $4,000 each before any custom order charges were added.