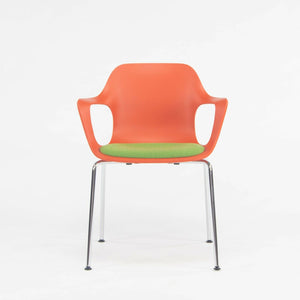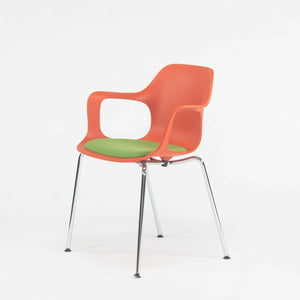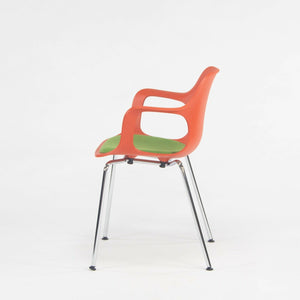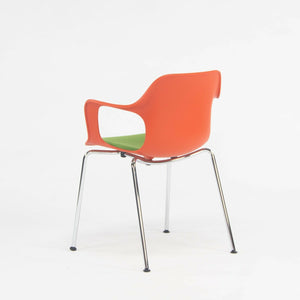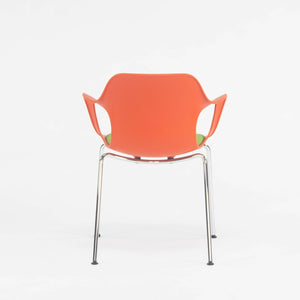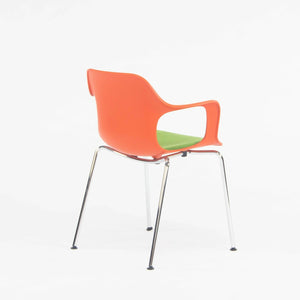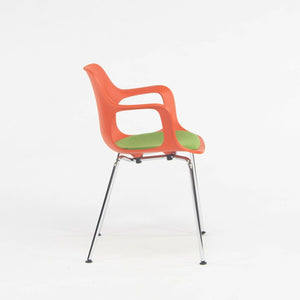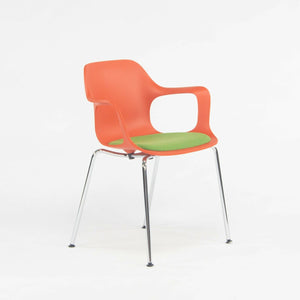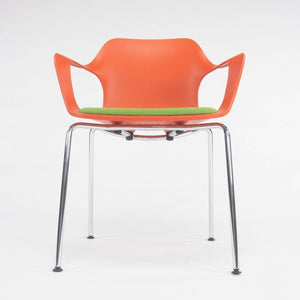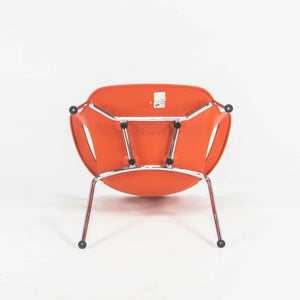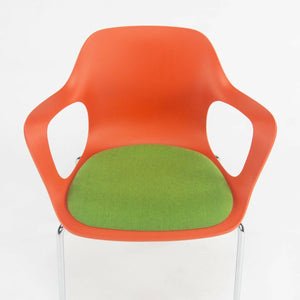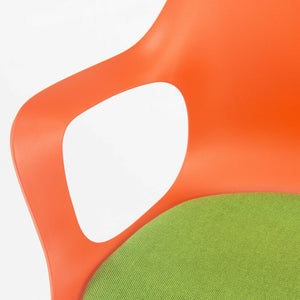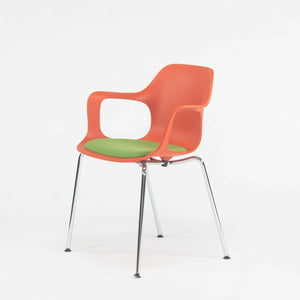 2018 Jasper Morrison Hal Tube Stacking Armchair by Vitra in Orange and Chrome
Listed for sale is a 2018 production Hal Stacking chair designed by Jasper Morrison and produced by Vitra. This chair was specified in orange plastic and also features a green fabric seat cushion. The condition is excellent and came directly from Vitra's warehouse. It has not been used in a home or office setting.
The price listed is for one chair. It measures 31.25 inches tall by 24.5 inches wide and 20.75 inches deep.