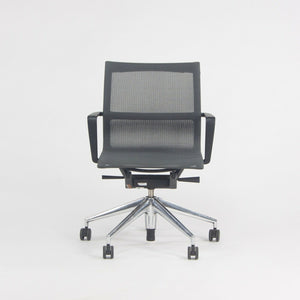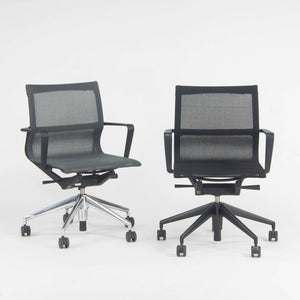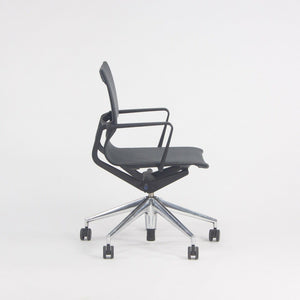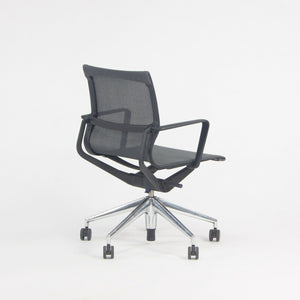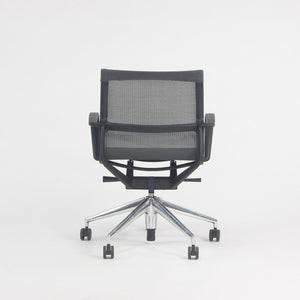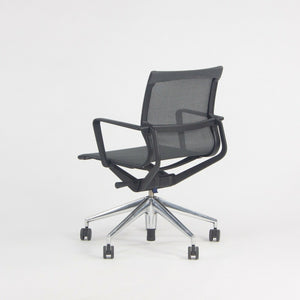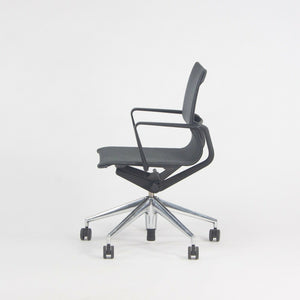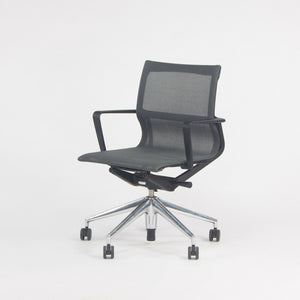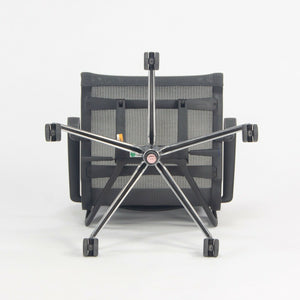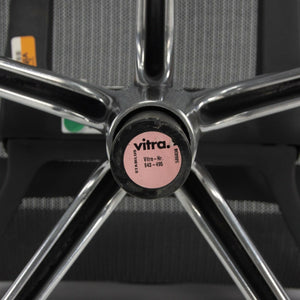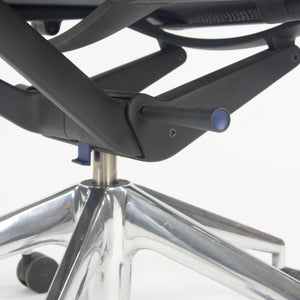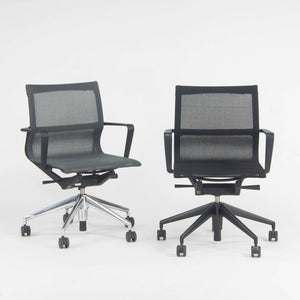 2018 Vitra Physix Rolling Desk Chair by Alberta Meda Gray Mesh Sets Available
Listed for sale is a single (1) Physix rolling desk chair designed by Alberto Meda and produced by Vitra. This piece was specified with a polished aluminum base and dark gray (carbon color) TrioKnit mesh fabric. The chairs all date to circa 2018 and are in excellent condition overall. They were acquired directly from Vitra from their US warehouse. The chairs have some light wear.
This piece measures at 39" tall x 31.5" long x 25" wide. The seat height is 15-20," as they are pneumatically height adjustable.
The price listed is for one chair. Multiple chairs are available.