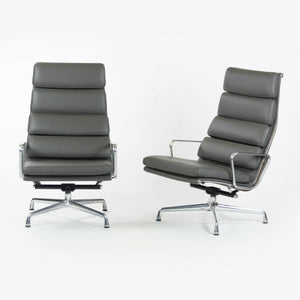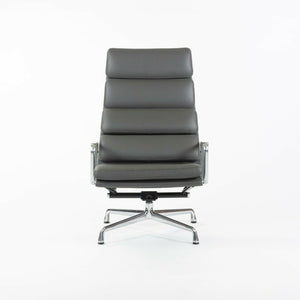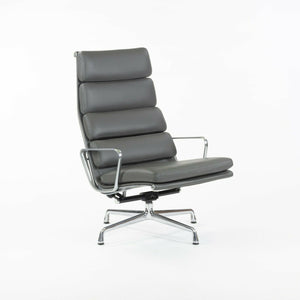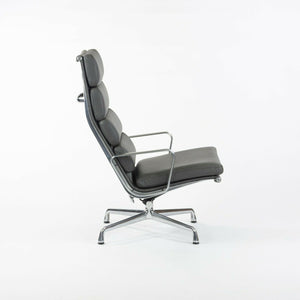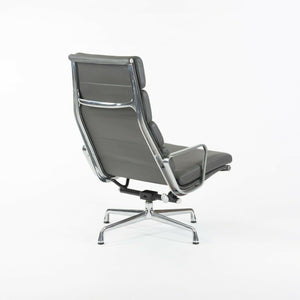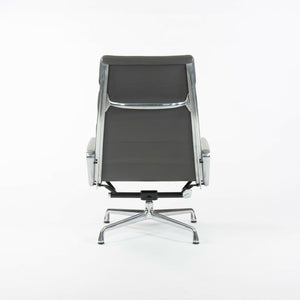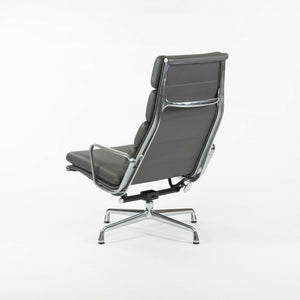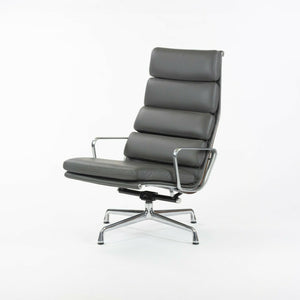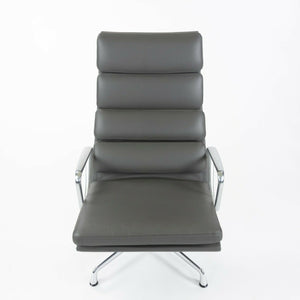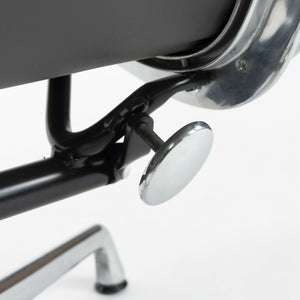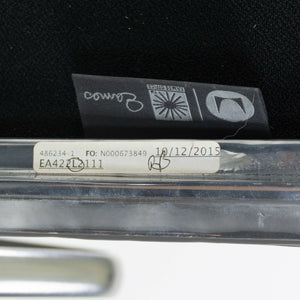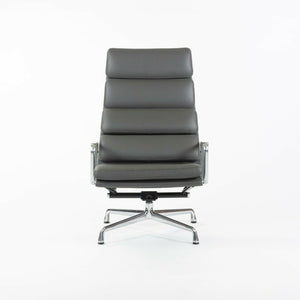 SOLD 2015 Eames Herman Miller Grey Soft Pad Aluminum Group Lounge Chair 3x Available
Listed for sale are three (sold separately) Herman Miller Eames aluminum group soft pad lounge chairs with 4-pad (higher) backs and tilt mechanisms. These pieces were purchased from a buyer in Colorado who allegedly purchased these for a project but never put them into use. They were produced in 2015 and may show some light signs of wear, but do appear to be in terrific condition. It is possible that these were used. Please note condition from the photos. Two of the three chairs are shown and all three appear to be in similar condition. These are guaranteed authentic examples. Should you want an ottoman as well, we may be able to arrange for an ottoman to be ordered to match from Herman Miller. They measure approximately 40 inches tall by 26 inches wide and 32 inches deep. The material is noted as 2111 Graphite leather. These each retail for $3,795.
The price listed is for one chair. Three chairs are available.