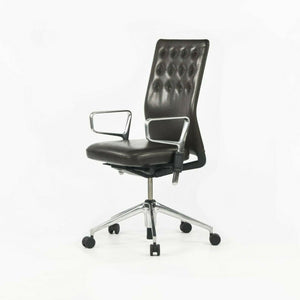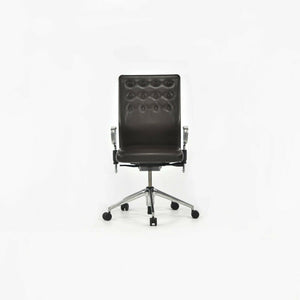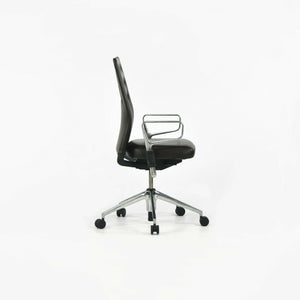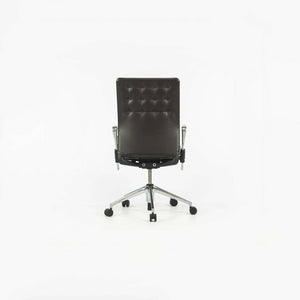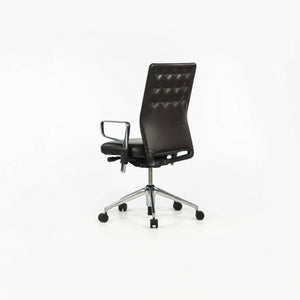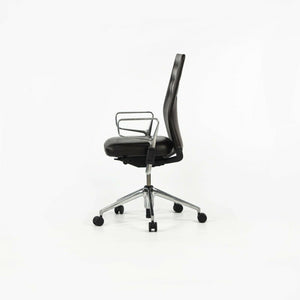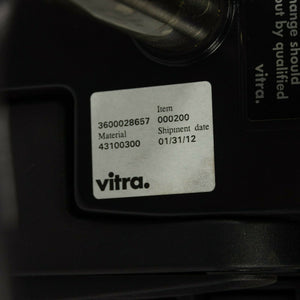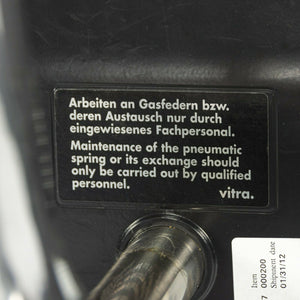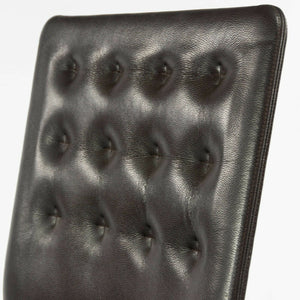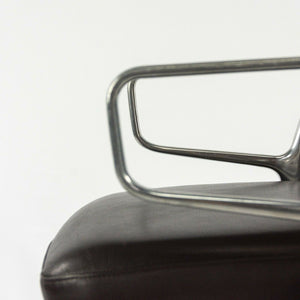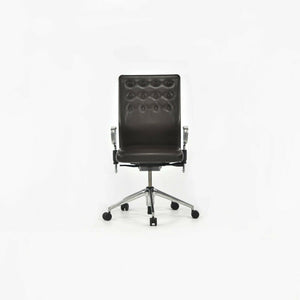 2012 Vitra ID Trim Desk Chair Polished Aluminum & Leather by Antonio Citterio
Listed for sale is a single (multiple chairs are available but the price listed is for one chair) ID Trim chair in very dark brown leather, designed by Antonio Citterio, produced by Vitra in 2012. This is a gorgeous example in excellent used condition, which has been specified with lots of upgraded features. This example has the polished aluminum base and polished aluminum loop arms. It has also been upgraded to leather. It is an iconic design by architect and designer Antonio Citterio. As specified, this example retails for approximately $3000 usd.
The chair measures 39-43.25 inches tall by 23.25 inches wide and 26 inches deep. The seat height is adjustable from 15.75-20.5 inches.
As noted, the price listed is for one chair. Multiple chairs are available.