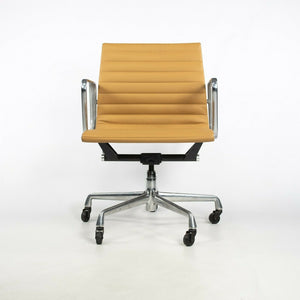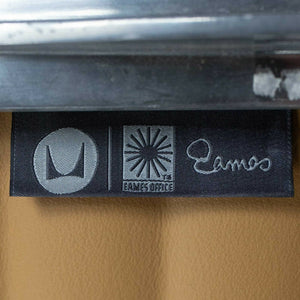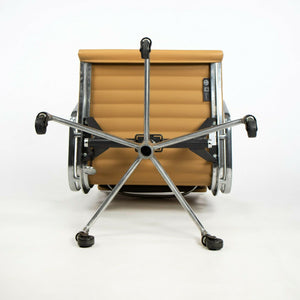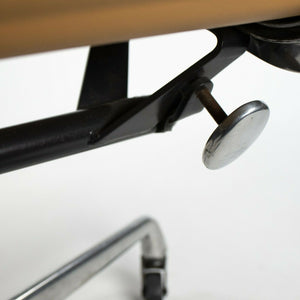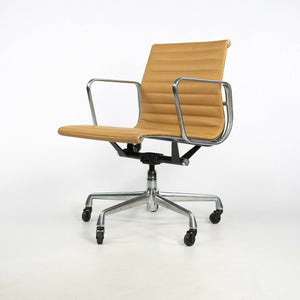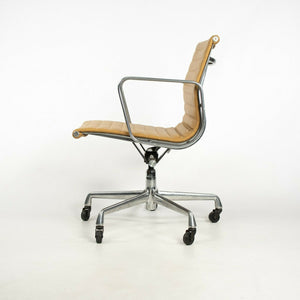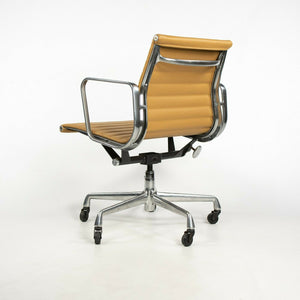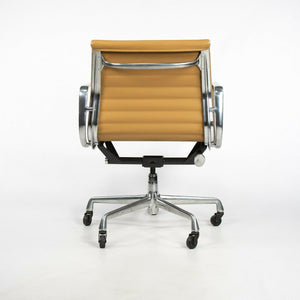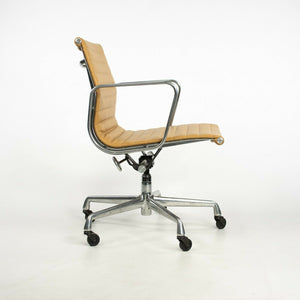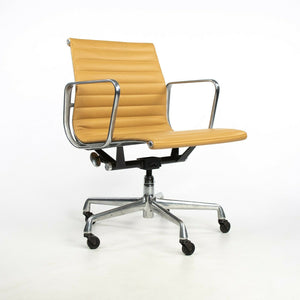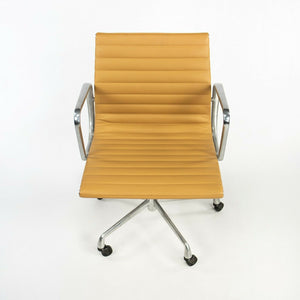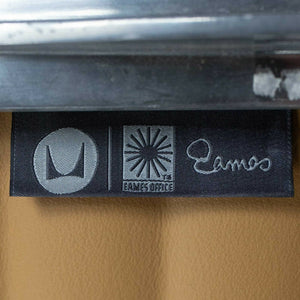 SOLD 2010s Herman Miller Eames Aluminum Group Management Desk Chair in Honey Leather
Listed for sale is a single Eames Aluminum Group low back management desk chair with tan leather upholstery and a polished aluminum frame. The chair was produced by Herman Miller and designed by Ray and Charles Eames. This chair was manufactured circa mid 2010s. This example is in excellent condition. The leather appears to have rarely if ever been sat on. The arms are nearly immaculate and rest of the aluminum frame is in very nice shape also.
Dimensions are 31-34 inches tall (height is adjustable), 23 inches wide, and 23 inches deep. The seat height measures 17-20 inches.