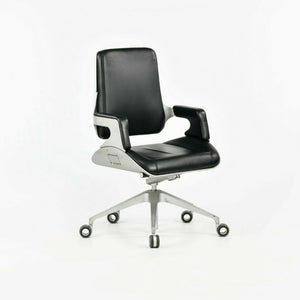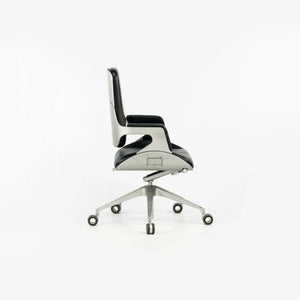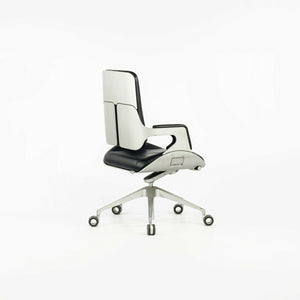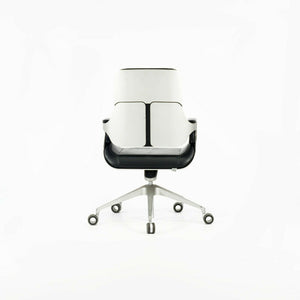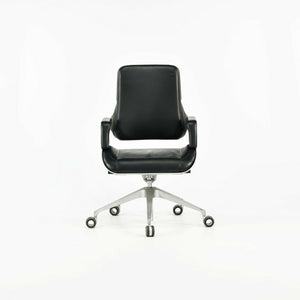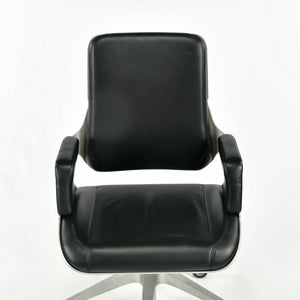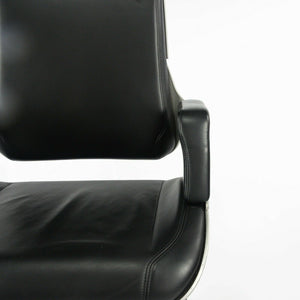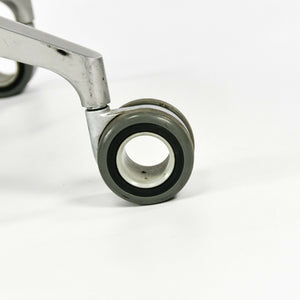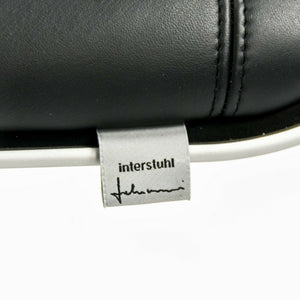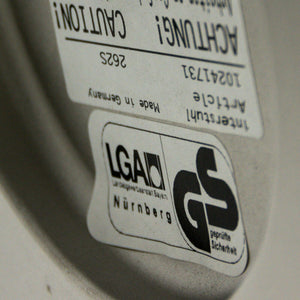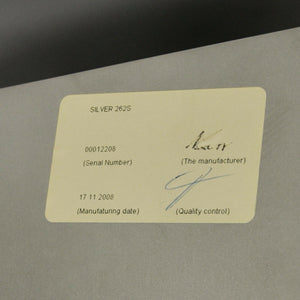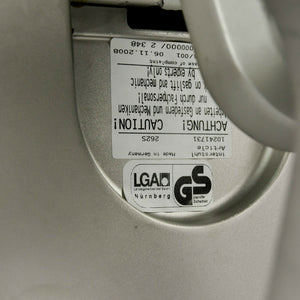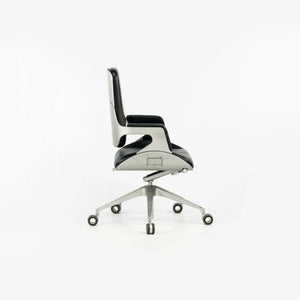 2008 Interstuhl Silver 262S Office Desk Chair in Black Leather by Hadi Teherani
Listed for sale is a single (multiple chairs are available but the listing price is only for one) 2008 production Silver 262S desk chair, designed by Hadi Teherani, produced by Interstuhl in Germany. This is a remarkably unique chair, which (unsurprisingly) was featured in the 2012 James Bond film Skyfall. Had Teherani is a renowned architect and designer, though his product design work is seldom seen in the US. These Interstuhl chairs for instance retail for well over $4,000 each in Europe, before accounting for shipping. Condition overall is terrific. Some light wear is shown from use. See photos.
Each chair measures 42.5 inches tall by 23 inches wide and 28 inches deep. The seat height can be adjusted between 16 and 20 inches.
As noted, the price listed is for one chair. Multiple chairs are available.