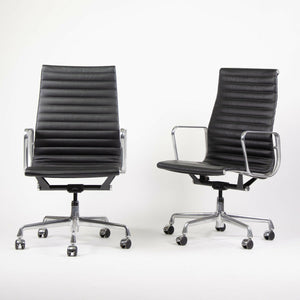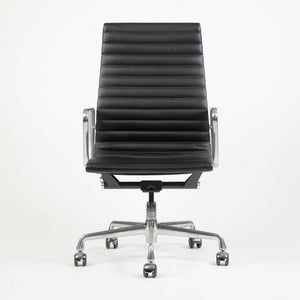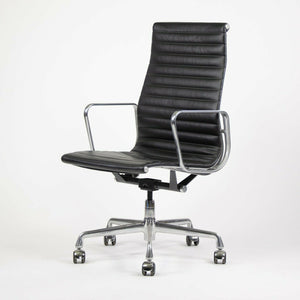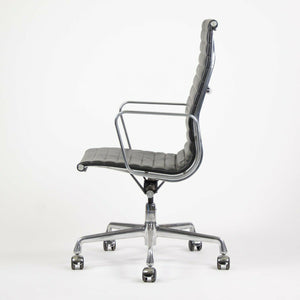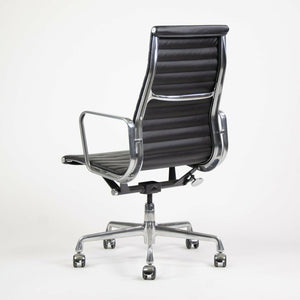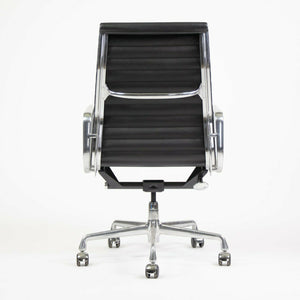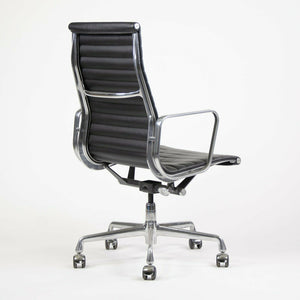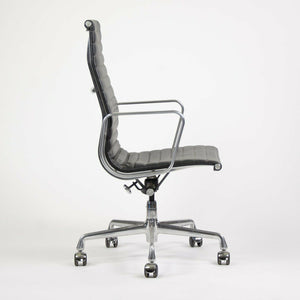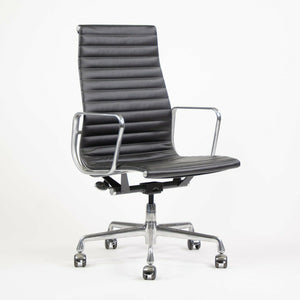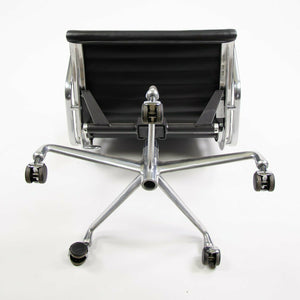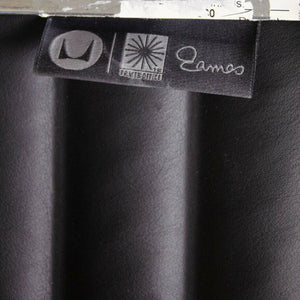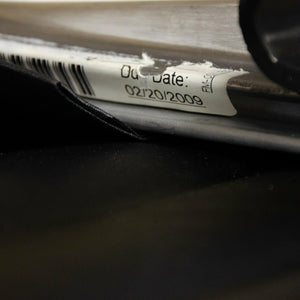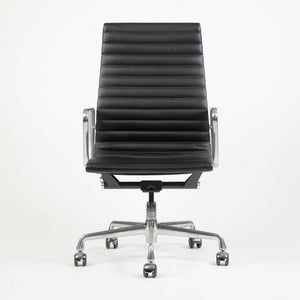 2008 Eames Herman Miller Aluminum Group Executive Desk Chair Black Sets Available
Listed for sale is a single (multiple chair or sets are available) Eames Aluminum Group Executive high back desk chair. These examples were produced in 2008 (a few in 2009) and are upholstered in gorgeous black leather. The desk chairs are in excellent condition, showing only some light wear from use. The aluminum frame gleams. These chairs are guaranteed as authentic Herman Miller examples. They will have either the Eames office tag as shown or the Herman Miller Eames anniversary tag.
As noted, the price listed is for one chair. Multiple chairs or larger sets are available.
There is some light wear also to the arms as is typical, though if desired, we can also ship this chair out with newly re-polished arms, which are professionally stripped and re-polished. We simply charge what we pay to have this work done, which is $75 per chair. Overall, the arms look to be in excellent condition with light wear, though if you'd like them perfect, please inquire and we can do newly polished arms as mentioned.
The buyer may pick up the furniture, have it shipped by our shipping partners (buyer will pay for full shipping cost, though will not have to arrange it), or discuss potential delivery within reason following the end of the auction. The listed shipping cost is an estimate, though we can likely stay below that number for most areas of the country. If you win the item, we can discuss shipping options, prices, etc. and we will make sure that it is as inexpensive for you as possible. We work with a shipper locally who takes great care in their work and has been complemented often on their packing and shipping quality.