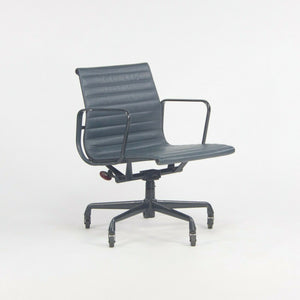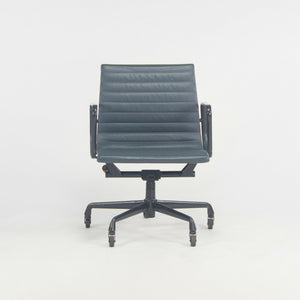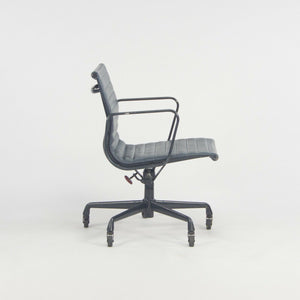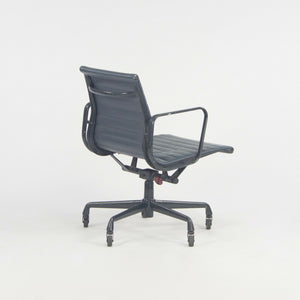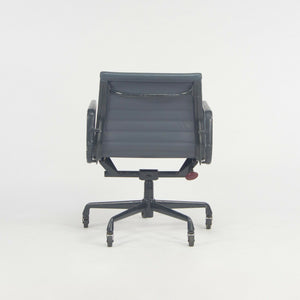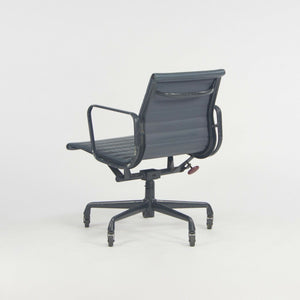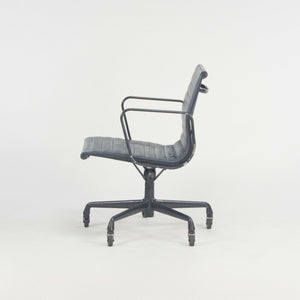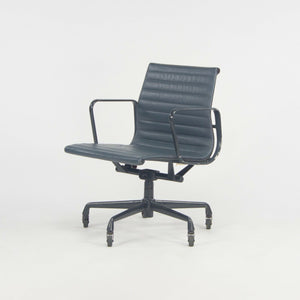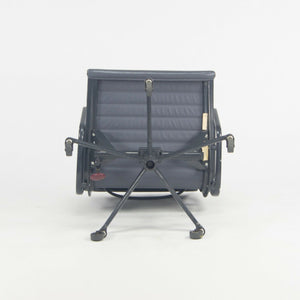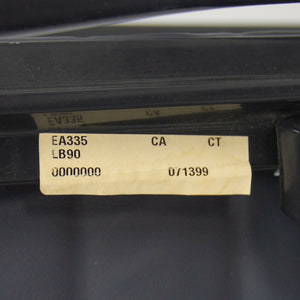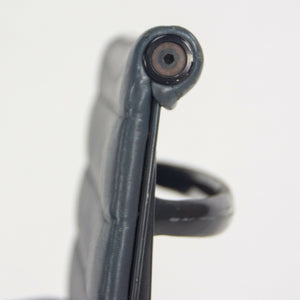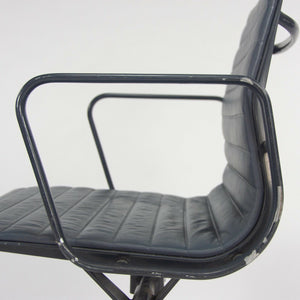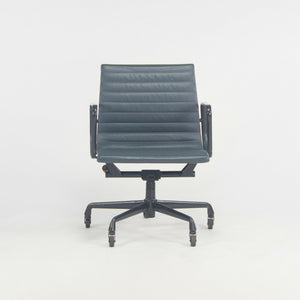 SOLD 1999 Herman Miller Eames Aluminum Group Management Desk Chair in Blue Leather
Listed for sale is an Eames Aluminum Group Management Desk Chair produced by Herman Miller. This chair was specified with a dark gray enameled frame and also features a blue/gray leather upholstered seat. The condition of the leather is very good with some wear from use. The frame shows a considerable patina, including some chips to the enamel as noted in the photos. We can touch with up and/or refinish some parts if desired prior to shipping.
The chair was produced in 1999 and is a very rare and unusual example, as it was custom ordered with this darker frame and unique leather color. In the photos, the chair is shown in its lowest position. It has a height adjustment range of approximately 3.5 inches.
The chair measures 34" tall by 20.75" wide by 18" deep.