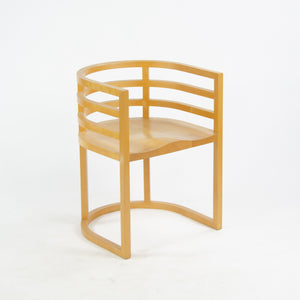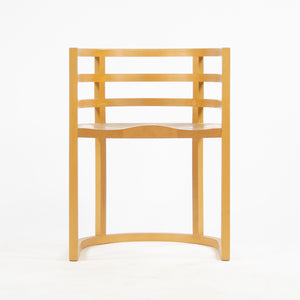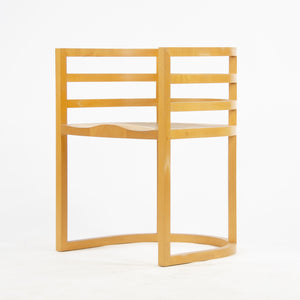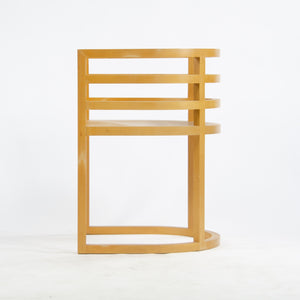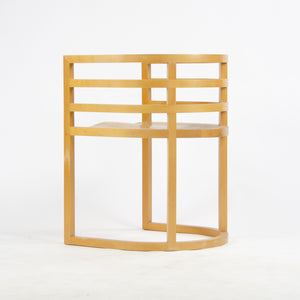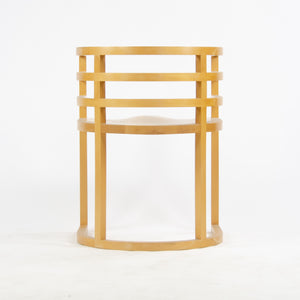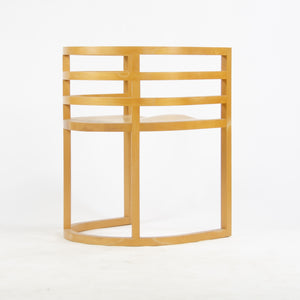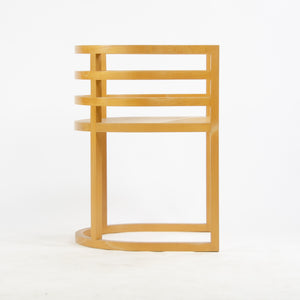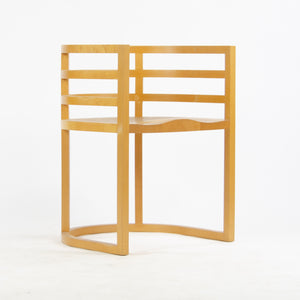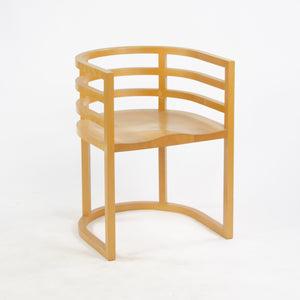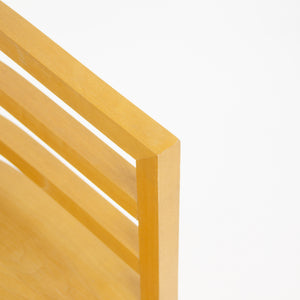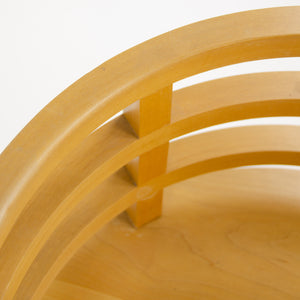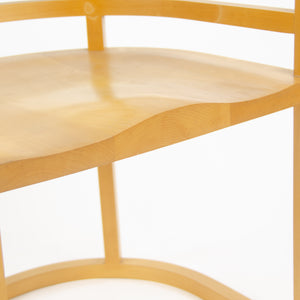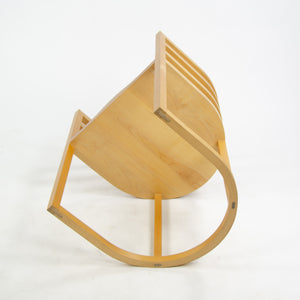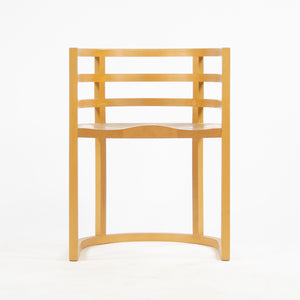 1982 Richard Meier Pre-Production Armchair 810A Knoll International Prototype
Listed for sale is an original pre-production (or prototypical example) of Richard Meier's 810A model dining chair, designed with Knoll International circa 1982.
This example was purchased from a Knoll employee, who had worked on R&D and prototyping for 35+ years and was finally moving out of his production space. This same employee had worked with Warren Platner on the wire furniture production right out of college and continued to work with a number of notable architects and designers through Knoll for many more decades. I was also fortunate enough to get a number of historical Knoll documents from this gentleman. This piece was made at Martin's Chair Shop for Knoll International. 
Condition of this piece is superb and maple construction is stunning. 
The chair measures 21 in wide, 27.5 in tall, and 20 inches deep.