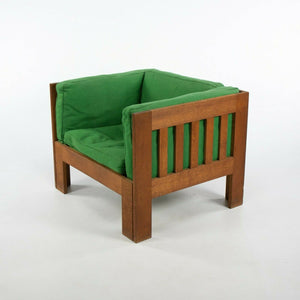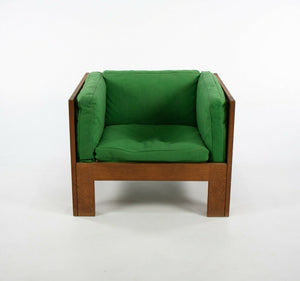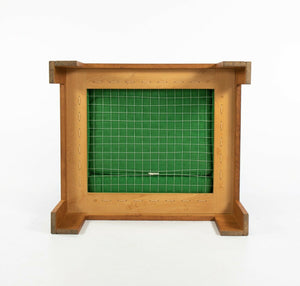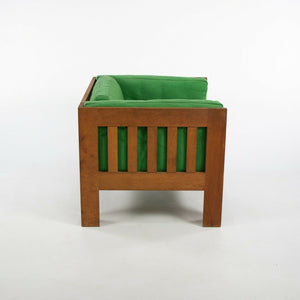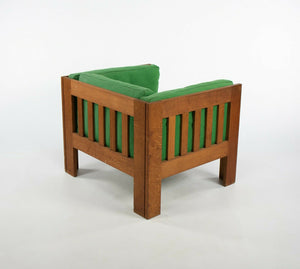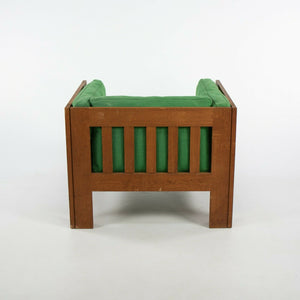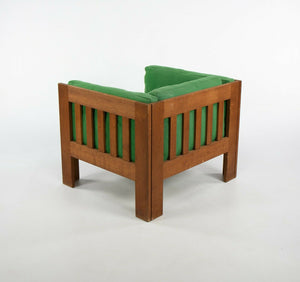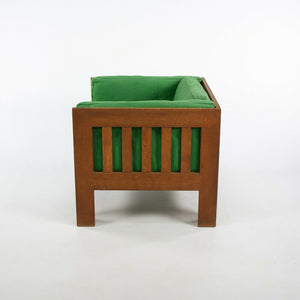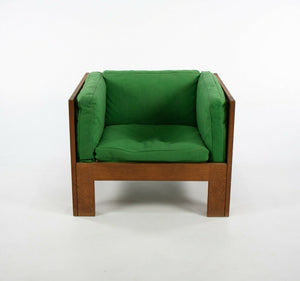 1975 Tage Poulsen TP63 Lounge Chair by CI Designs in Oak with Green Upholstery
Listed for sale is a rare and unusual TP63 Lounge Chair, designed by Danish architect Tage Poulsen and produced by CI Designs. This came from a Boston estate, with a number of other notable works from CI Designs. For reference, CI Designs was an authorized manufacturer of Tage Poulsen designs. Based on other research, it appears that Georg Jensen also sold Tage Poulsen works from their showrooms. This pieces dates to circa 1975. The frame is oak and upholstery is a green fabric. Condition overall is excellent for a vintage example with light wear from use. The upholstery could either be kept as/is or would be a nice candidate for new upholstery otherwise.
The chair measures 24.25 inches tall by 31.5 inches wide and 27.5 inches deep.
If interested, we also have a sofa and coffee table by Poulsen.