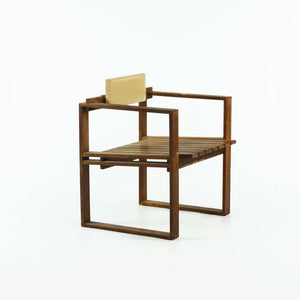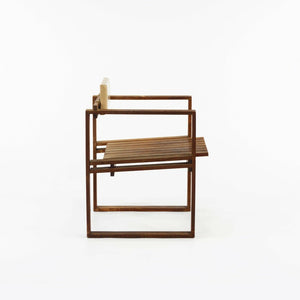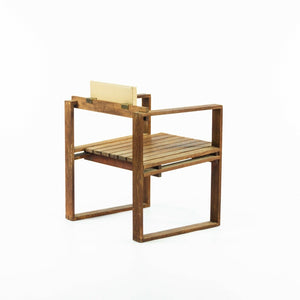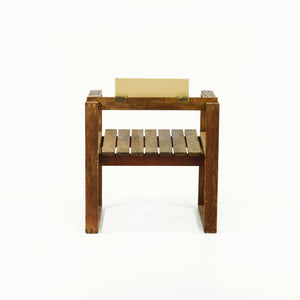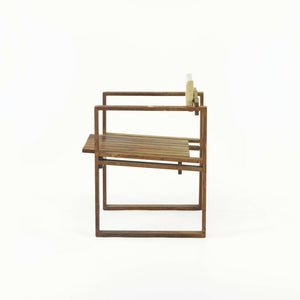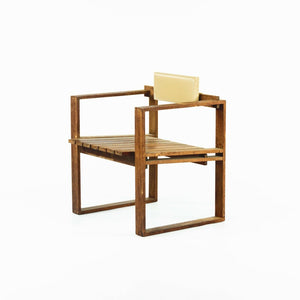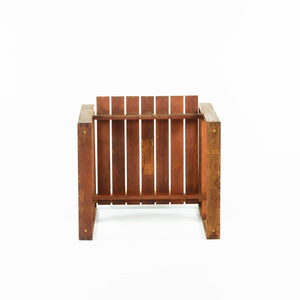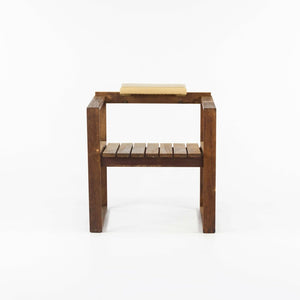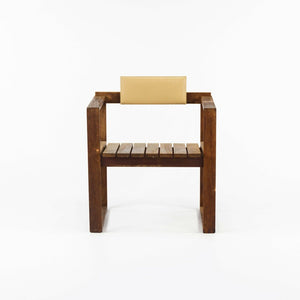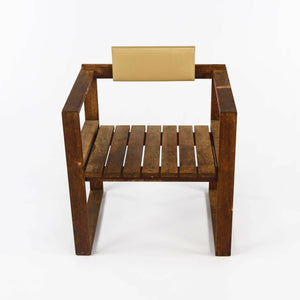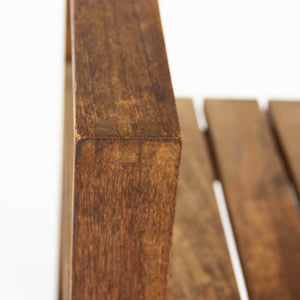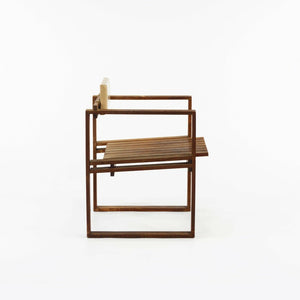 SOLD 1975 Bodil Kjaer Teak Slat Seat Dining / Side Chair by CI Designs of Boston
Listed for sale is a very rare Bodil Kjaer for CI Designs teak slat-seat chair with upholstered pivoting back cushion. This chair was acquired by a Boston-based architect, circa 1975 directly from the CI Designs showroom. There are a few notable details to mention. First off, vintage Bodil Kjaer furniture is unbelievably rare and only recently have manufacturers such as Fritz Hansen begun reproducing them. This particular example is part of Kjaer's indoor/outdoor series, however, due to the original upholstered cushion, this would have likely been used indoors or in a patio setting. The chair is constructed from solid teak and is beautifully made. Condition is very good to excellent with some wear from use. There is some water staining, which could be easily refreshed with some wood oil. Please make note if you'd like us to oil it prior to shipping.
Jose Luis Sert, head of architecture at Harvard, specified these chairs for a project at Boston University early on. The use of teak allows them to function nicely both inside and out.
The chair measures 29 inches tall by 24 inches wide and 20 inches deep. The seat height is 17 inches.
Bodil Kjaer is a hugely influential danish architect and designer primarily known for her architectural work and furniture designed between 1959 and 1964. Her work was licensed to CI Designs based in Boston. We were fortunate to acquire a nice collection of Kjaer pieces, which can be seen in our store.