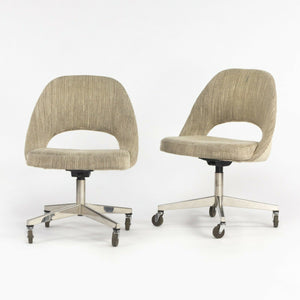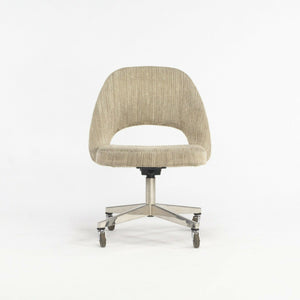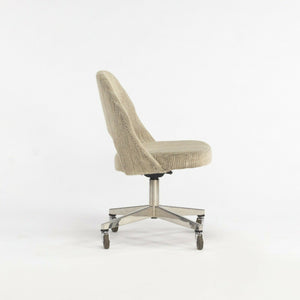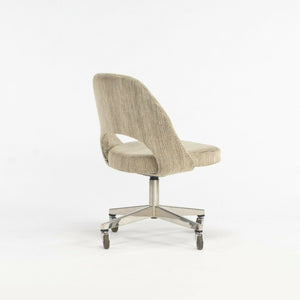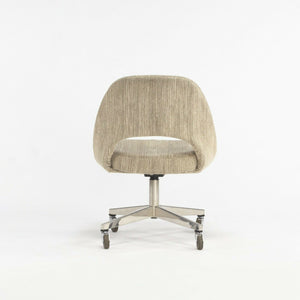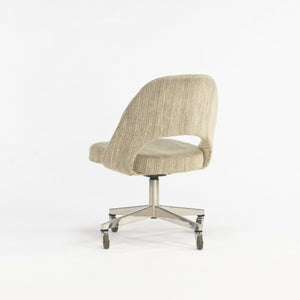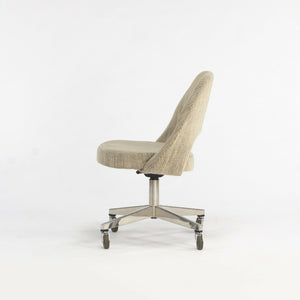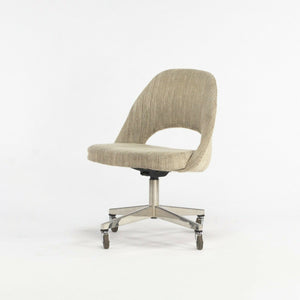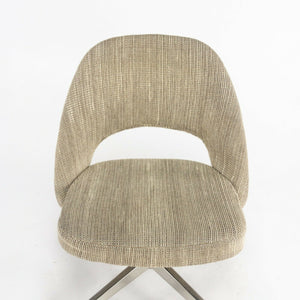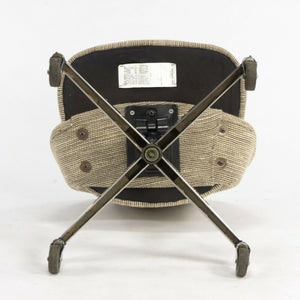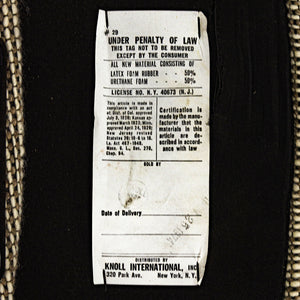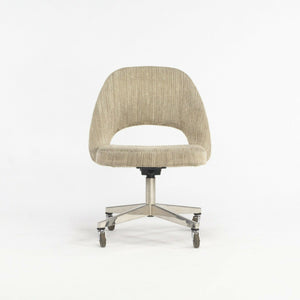 1974 Eero Saarinen for Knoll Rolling Executive Office Chairs Original Tan Fabric
Listed for sale is a single (each chair is sold separately, though eight are available) Eero Saarinen rolling executive armless office chair. These are gorgeous and original examples, which are dated 1974 and came from an Ithaca, New York law office. The chairs retain their original and iconic Knoll Textiles off-white fabric upholstery. The foam is all original and generally still plump and comfortable. As a general overview, each of the chairs available have minor issues such as a small area that is more firm because of the foam or a small area of light soiling or a cosmetic imperfection in the fabric from wear. The chairs are not perfect, however, they are some of the most quintessentially original Saarinen armchairs we've ever seen. If a buyer is looking for gorgeous original examples with original material (understanding that they're not perfect), these are terrific candidates. If the buyer is hoping to reupholster the chairs, these will do, however, the original material is truly phenomenal.
The underside Knoll labels are noted in the photos and some are dated also. As far as the bases go, these can be used with the original casters or the casters can be removed so that these can be used directly on the floor. They have built-in glides as well. The chairs are also height adjustable and have a threaded shaft that allows for height adjustment.
As noted, the price listed is for each chair. Eight chairs are available. The chair measures 32 inches tall by 22 inches wide and 20 inches deep.