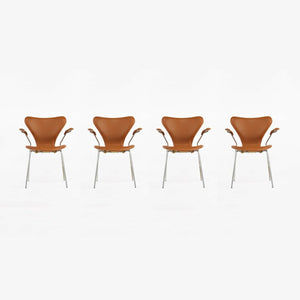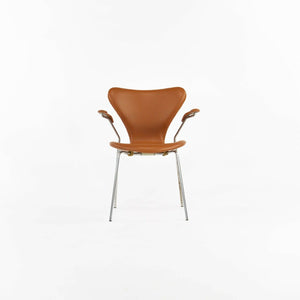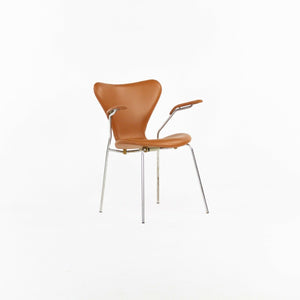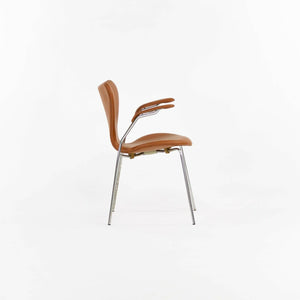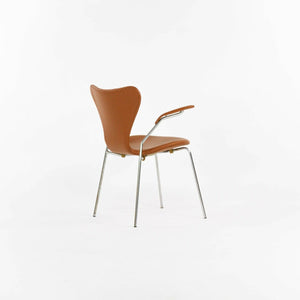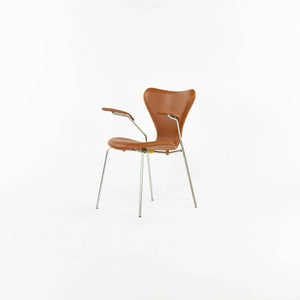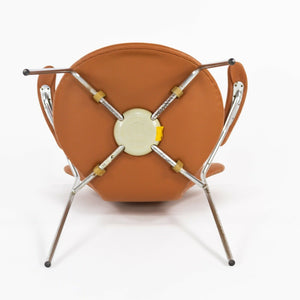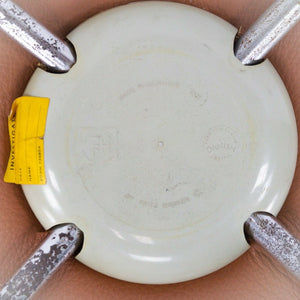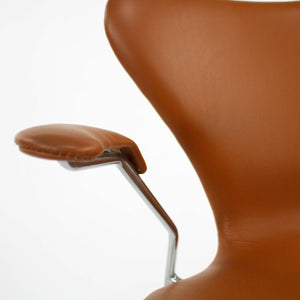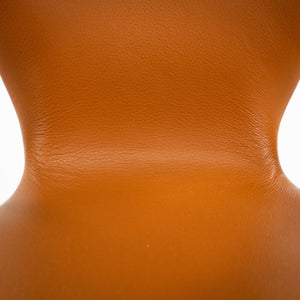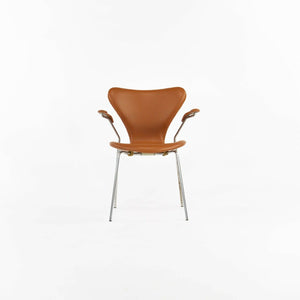 1969 Arne Jacobsen Fritz Hansen Series 7 Armchair Hand Stitched Leather 4-12 Available
Listed for sale is a set of four (the price listed is for four, however, up to 12 are available) Arne Jacobsen Series 7 armchairs in cognac leather. These chairs were just masterfully reupholstered by one of the most renowned upholstery shops in the country for modern design. For context, the upholstery cost for labor and materials was over $1000 per chair. The leather is full grain Italian leather. Whereas modern examples of the series 7 chairs are machine sewn, this uses the original hand stitching process, which is far most costly and difficult. The chairs were produced in 1969 and came from a Pittsburgh, Pennsylvania estate.
The price listed includes all four chairs. As noted, up to twelve chairs are available, some of which are side chairs without arms. Please inquire if interested in a larger set.
Each chair measures 27.5 inches tall by 24 inches wide and 20 inches deep.