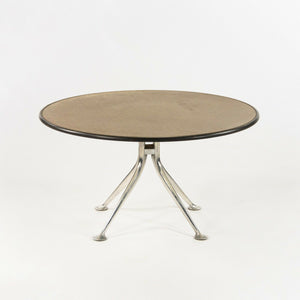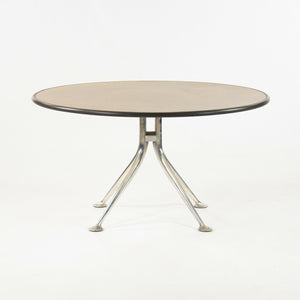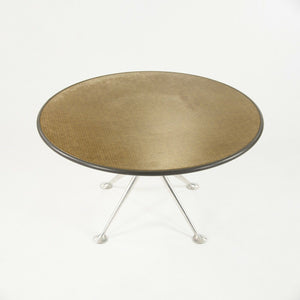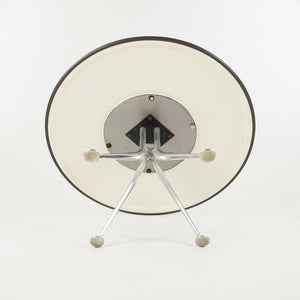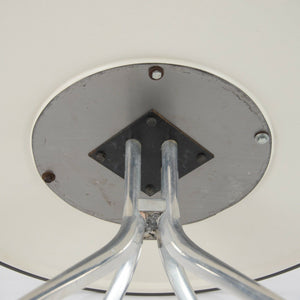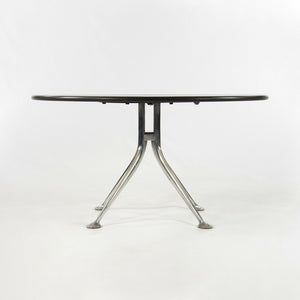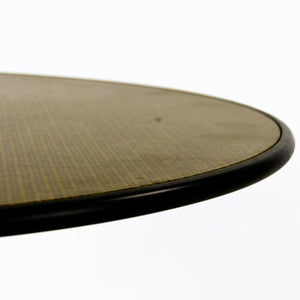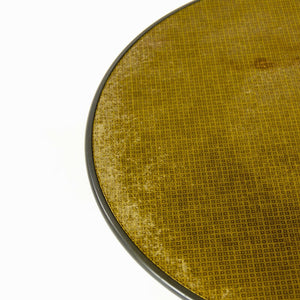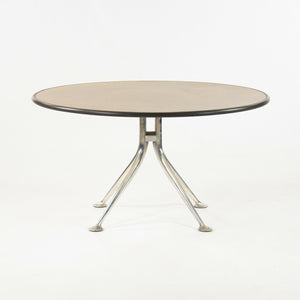 1967 Rare Alexander Girard / Ray Eames / Charles Eames Coffee Table with Gold Laminate Top
Listed for sale is an exceptionally rare coffee table designed by renowned designers Alexander Girard, Ray Eames, and Charles Eames. This design was part of a table collection, which was worked on collaboratively between the Eames' and Alexander Girard, but never put into production. The table measures 30 inches in diameter and 16 inches tall. It has a gold patterned laminate top and cast aluminum base (iconic and recognizable as it relates to other Girard works). The top pattern was developed by Ray Eames and Alexander Girard. Condition overall is very good to excellent with light wear as expected and some fading to the top surface. See photos.
The table was acquired from a dedicated American design collector who bought the piece in the Los Angeles area.