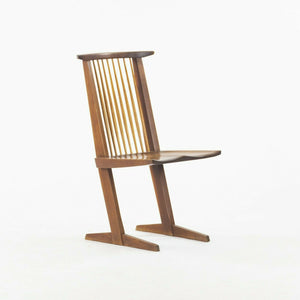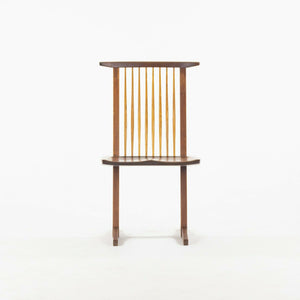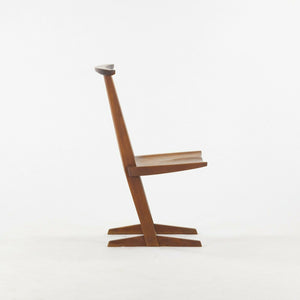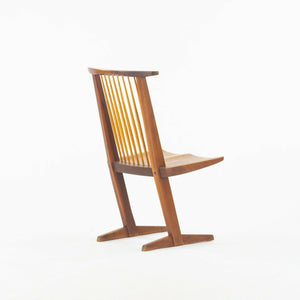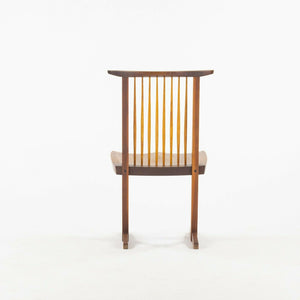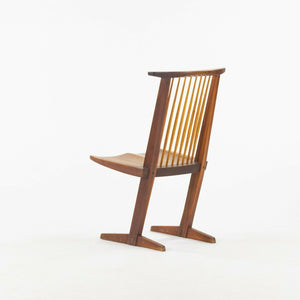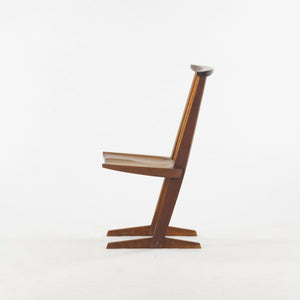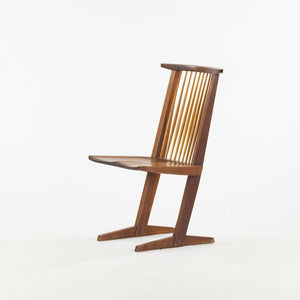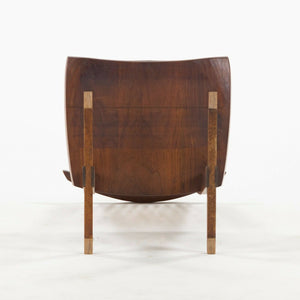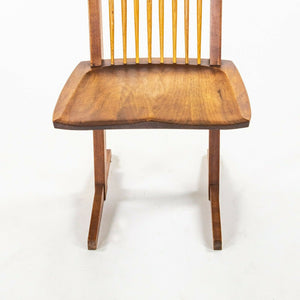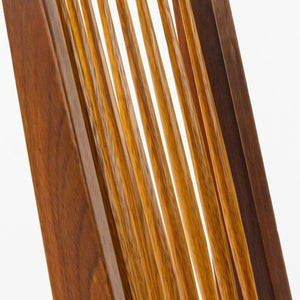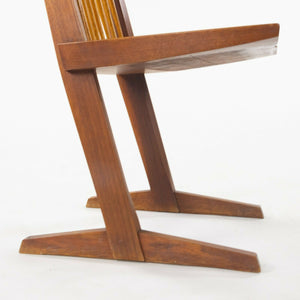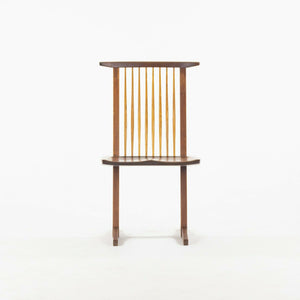 SOLD 1964 Original George Nakashima Conoid Dining / Side Chair in PA Black Walnut
Listed for sale is a very rare vintage 1964 George Nakashima conoid chair in Pennsylvania black walnut with hand-shaved hickory spindles. This is one of George Nakashima's most iconic designs and from an earlier period in the conoid chair's production. The chair has a gorgeous walnut seat and solid walnut structural members. There is some wear to the chair from use over the years. See photos. The chair is guaranteed as an authentic Nakashima Conoid Chair. It is signed underneath "Burton," the name of the family that originally commissioned the piece. The chair came from a Boston, Massachusetts estate and is accompanied by a copy of the original order card.
The chair measures 35.5 inches tall by 19.5 inches wide by 22 inches deep.