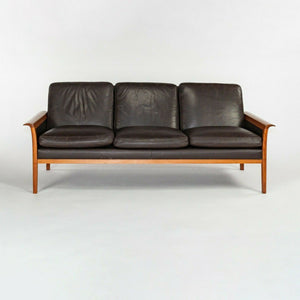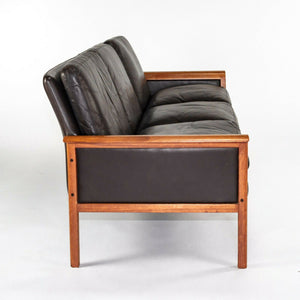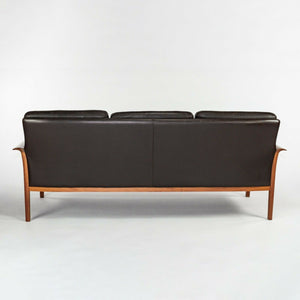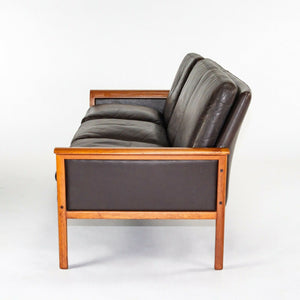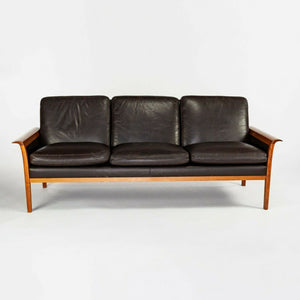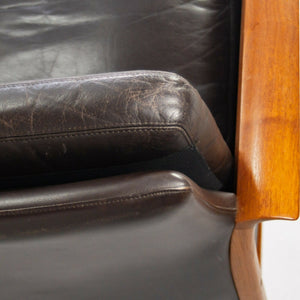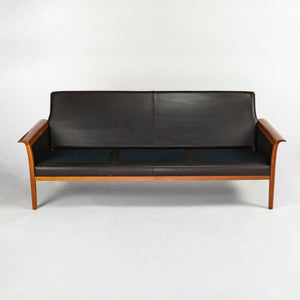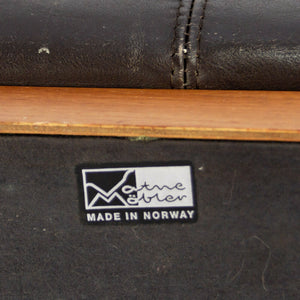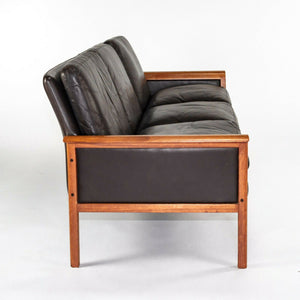 SOLD 1960s Knut Saeter for Vatne Mobler 3 Seater Sofa in Brown Leather and Teak
Listed for sale is a Knut Saeter for Vatne Mobler three-seater sofa with brown leather upholstery and a teak frame. This example came from an Ithaca, New York estate. It was purchased at the decades-old "Contemporary Trends" store in Ithaca when new, which was known for importing danish pieces during that time and for years since. The sofa is in very good to excellent condition with a rich patina that has formed on the leather. While the leather is not absolutely perfect and new, it has a delightfully worn-in look and only a couple of light scuffs around the piece. The leather was recently conditioned and presents well. It is exceptionally comfortable.
The sofa measures 74 inches wide by 28 inches deep and 28 inches tall.