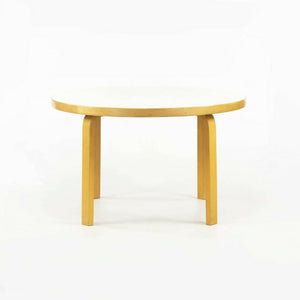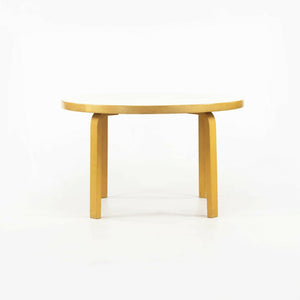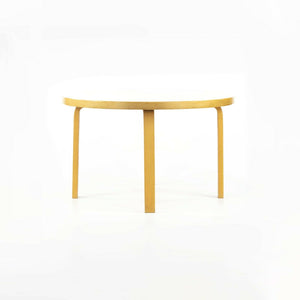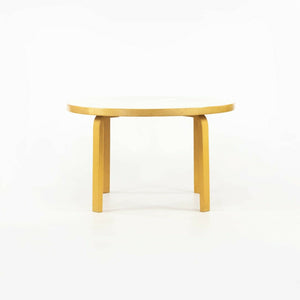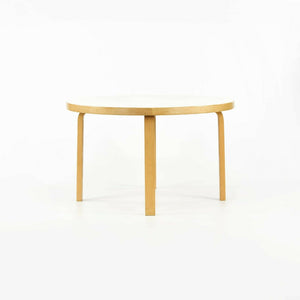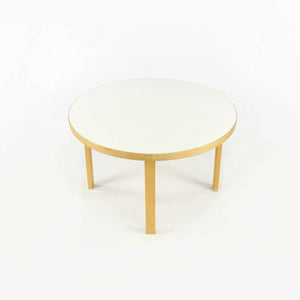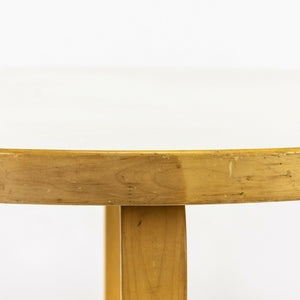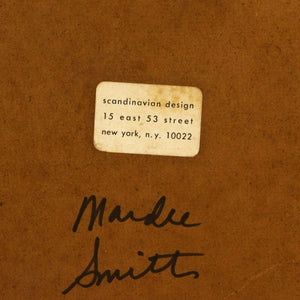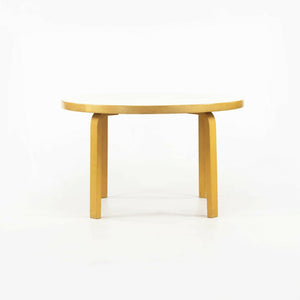 1960s Alvar Aalto for Artek White Laminate Childs or Side / Occasional Table
Listed for sale is a rare L-Leg Children's table, designed by Aino and Alvar Aalto, produced by Artek. The table retains an original label from Scandinavian Designs in New York, a showroom that was well known for selling sought after Scandinavian furniture by Aalto, Bruno Mathsson, and others. This example dates to circa mid 1960s and came from the estate of Howard A. Smith in New York City. The table was acquired along with seven N65 child's chairs, also designed by Aalto Designs. We also have those chairs available separately if interested.
The table measures 23.75 inches tall and has a diameter of 39.5 inches. As a result, it could also be used as a slightly high coffee table or end table.