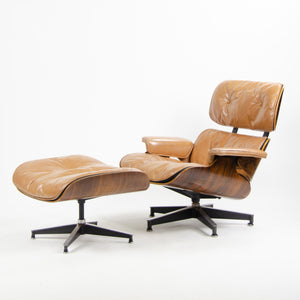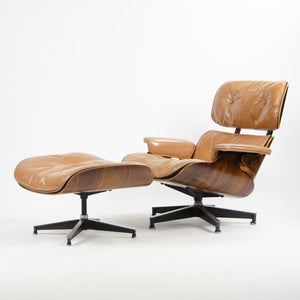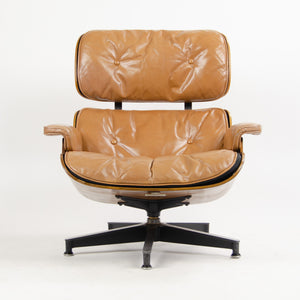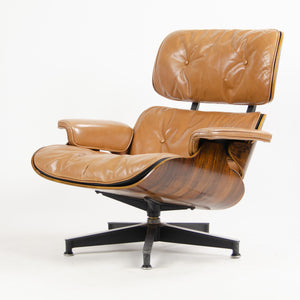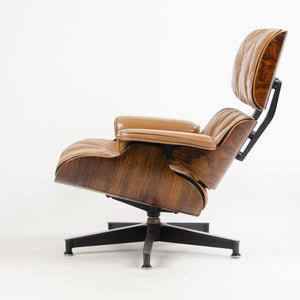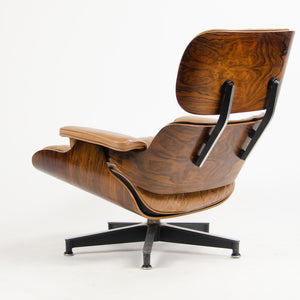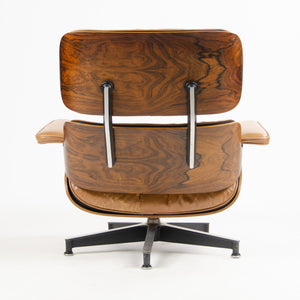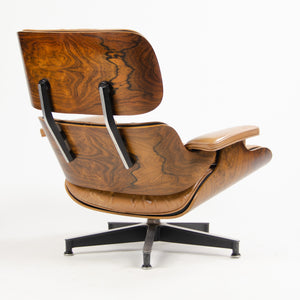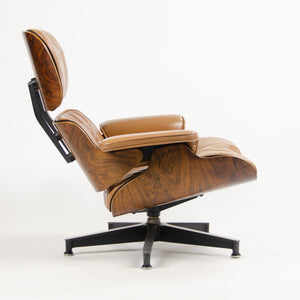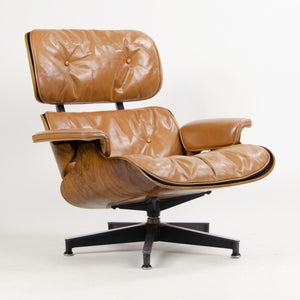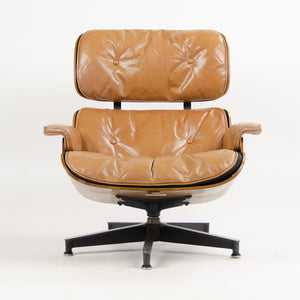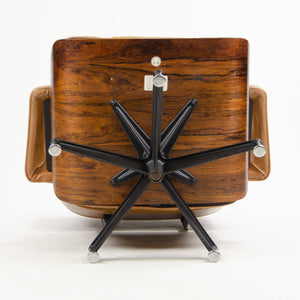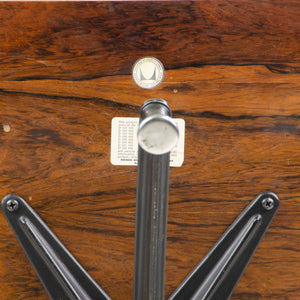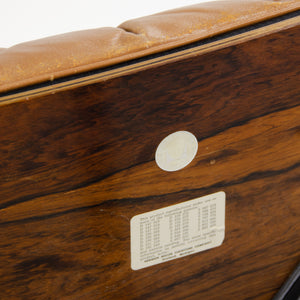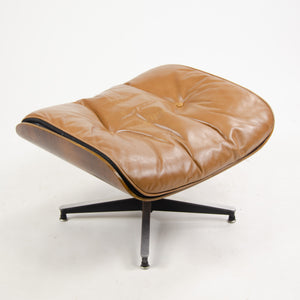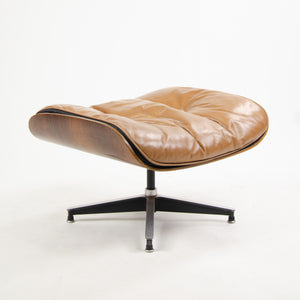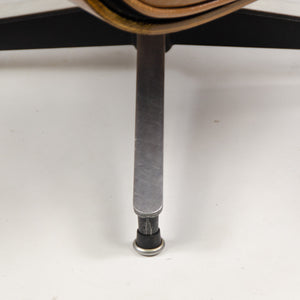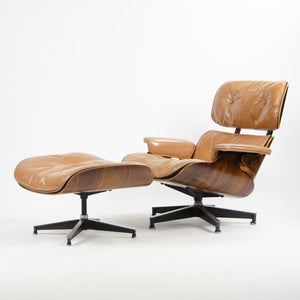 SOLD 1956 Herman Miller Eames Lounge Chair & Ottoman 670 671 Boot Glides Tan
Listed for sale is one of the rarest Eames lounge chairs around. It is a boot glide variation of the 1956 Eames lounge, the first year of production. Even rarer is that it was custom ordered in a tan/natural leather. Almost all of these early examples were black leather with a few brown examples around (and other colors very sparsely). These early sets are fabulously rare and can be identified by a few distinct characteristics. 
Early on, it was decided to use boot glides on the ottoman. Within months, however, complaints came in about customers losing these boots and therefore a change was made during the same year to begin threading the ottoman underneath to allow for screw-in glides like the chair. 
Furthermore, 1956 examples had three holes in the armrest brackets for three screws. Within a short period of time also, they decided only two were needed and therefore, those examples after only had two holes drilled for the armrests (this example has three holes). 
This example has both of these rare characteristics and can date it relatively precisely to early 1956. Along with this, the chair features early round steel clips and down filled leather cushions. 
The white Herman Miller (round) is 
also found on chairs dating the to the mid to late 1950's. 
Cushions:
They are soft and properly plump for a chair of this vintage. No tears or rips are present on any of the cushions. These are down filled cushions and are beautifully worn.
Wood:
The rosewood shells are in great shape aside from the visible wear. The finish is lovely and all original.  
Shock Mounts:
The shock mounts are in good shape and the chair still holds strong. 
Bases and Metal
The aluminum bases are in great condition. Paint is all there.