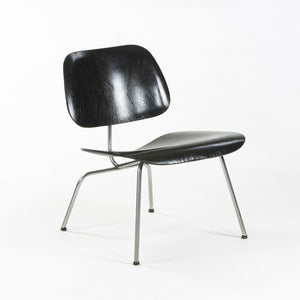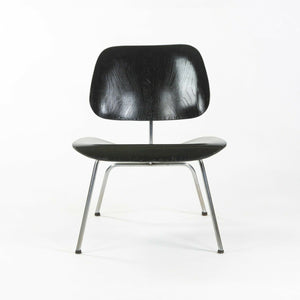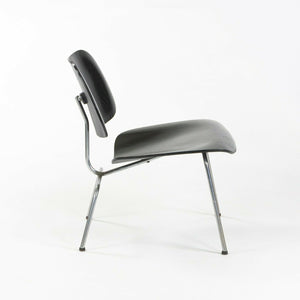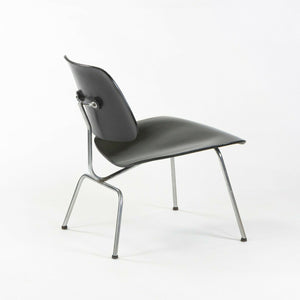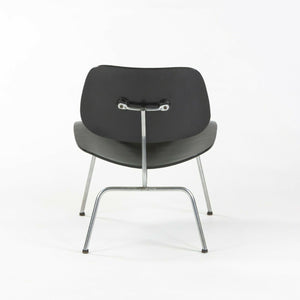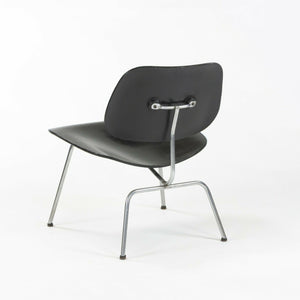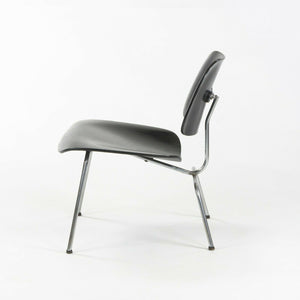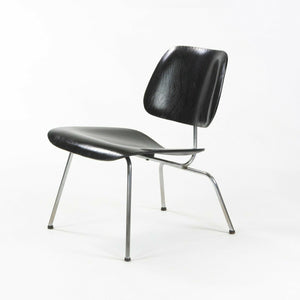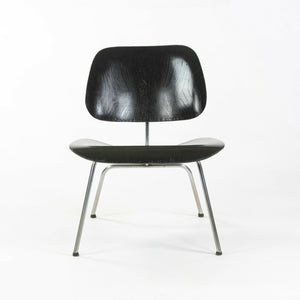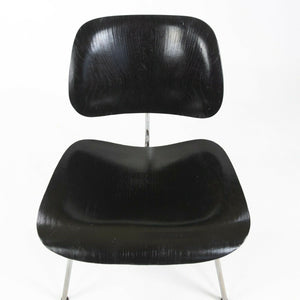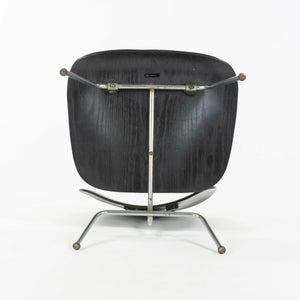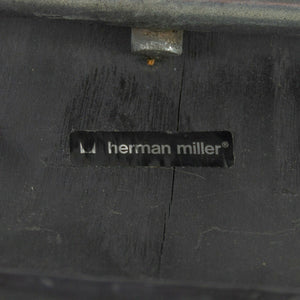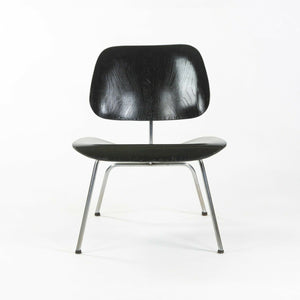 1952 Herman Miller Eames LCM Lounge Chair Metal Legs with Ebonized Wood Finish
Listed for sale is a vintage Herman Miller LCM (Lounge Chair Metal), designed by Ray and Charles Eames. This example was produced circa 1952 and was later repaired by Herman Miller (possibly explaining the presence of a post-1971 Herman Miller label on the chair). The production date can be identified via the detailing on the frame and patina of the finish. The feet were used from the earliest Evans production until approximately 1953, when slip-on boot glides were then used briefly. Because this frame does not have the more rounded metal connection to the backrest, this places it in the early 1950s, circa 1952. The chair shows a repair around the legs, underneath by the shock mounts, which is a repair I am familiar with from Herman Miller. My assumption would be that this example was missing a Herman Miller label and thus someone may have put a label on it during the time that it was repaired (in the 1970s or 80s when that label was in use).
Nonetheless, it is in lovely patinated condition with some wear as is often desired for an LCM like this. Please see the photos for an assessment of condition.