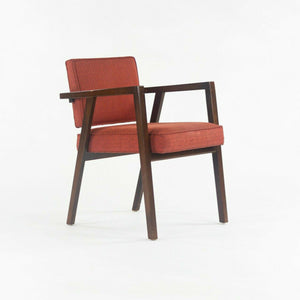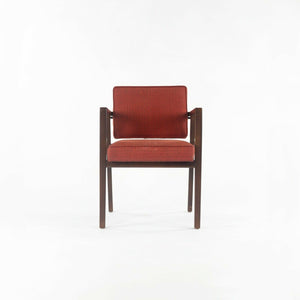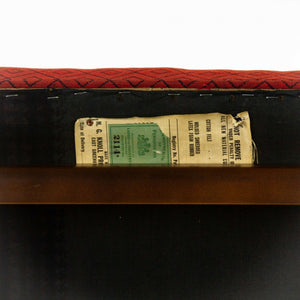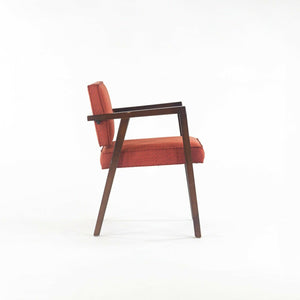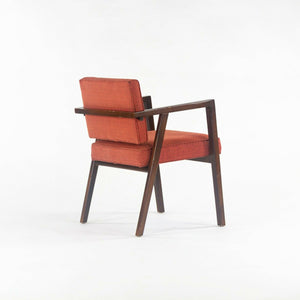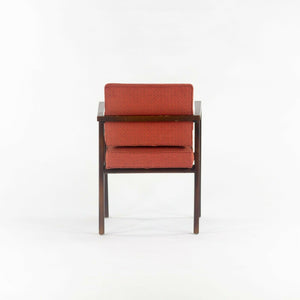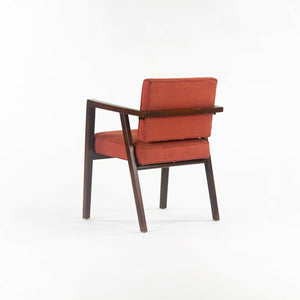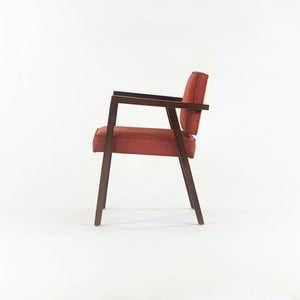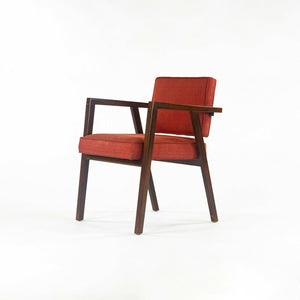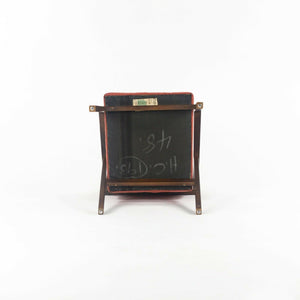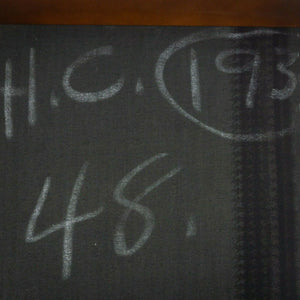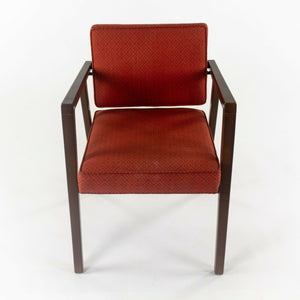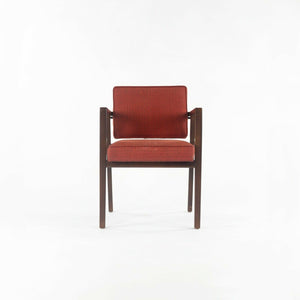 1952 Franco Albini for Knoll No. 48 Desk / Dining Chair w Arms Walnut and Fabric
Listed for sale is an exceptionally rare No. 48 desk/dining chair, designed by Franco Albini and produced by Knoll. This was one of Knoll's earliest designs and this appears to be one of the earliest examples of this design. The chair was offered from 1949 until 1967. This particular piece is labelled with an early Knoll label reading "H.G. Knoll Products East Greensville, Pennsylvania." These labels were generally used prior to the adoption of early Knoll Associates labels, which were used throughout the 1950s and some of the 1960s, however, there appears to be some overlap. The chair was specified with in walnut with fabric upholstery. Given the generally nice condition of the upholstery, it is assumed that this upholstery was redone later in the chair's life and the original label was stapled back onto the underside of the chair. It is in excellent condition for its age with some light wear and signs of use (see photos).
The chair measures 22 inches wide by 23.25 inches deep and 31 inches tall.