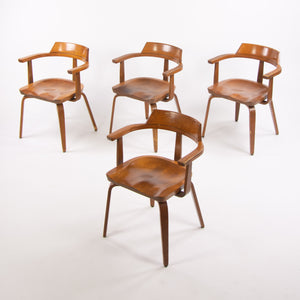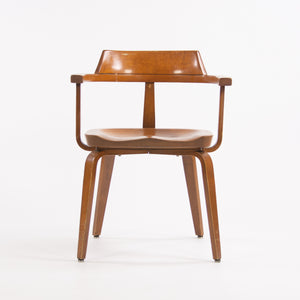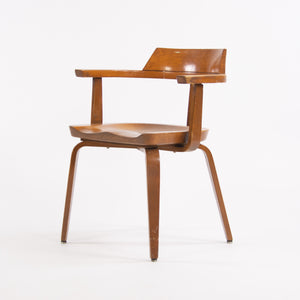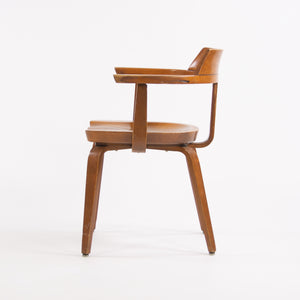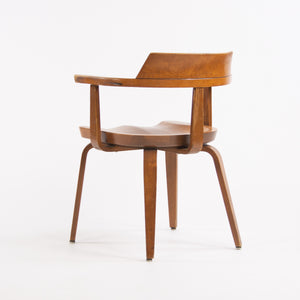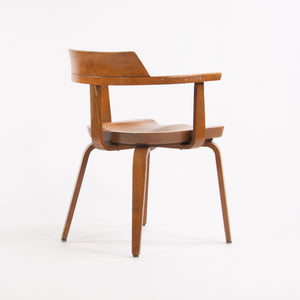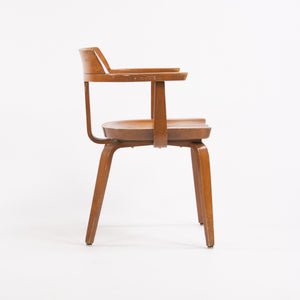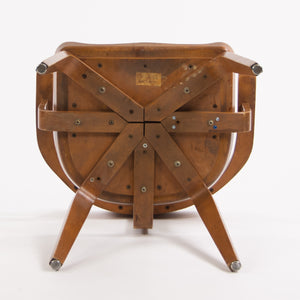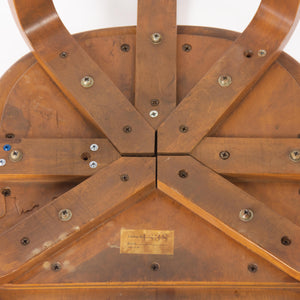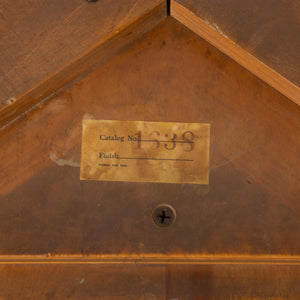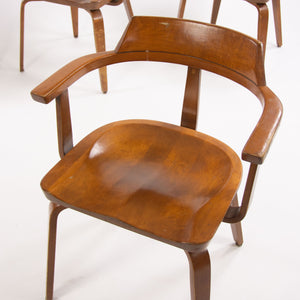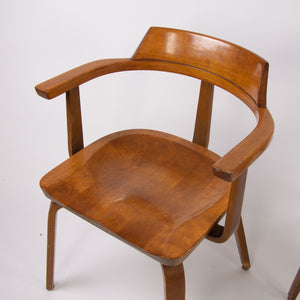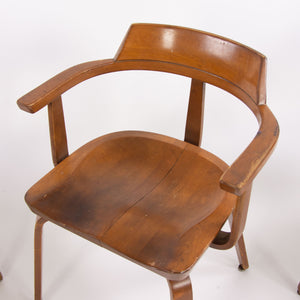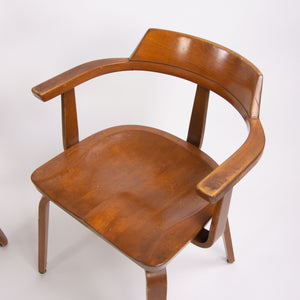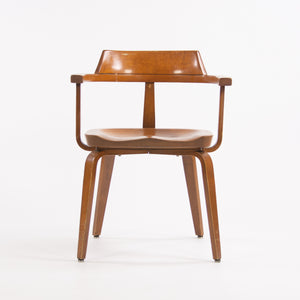 SOLD 1951 Walter Gropius for Thonet W199 Dining Armchairs Bauhaus Set of Four
Listed for sale is a super rare set of four vintage W199 Chairs by Thonet, designed by Walter Gropius. 
These are remarkable examples of the masterful architect's design legacy. Gropius was a founder of the Bauhaus and a hugely inflencial architect during much of the 20th century. 
These chairs are in very nice and seemingly original condition, having come from a prominent Chicago estate. It would be reasonable to assume that the chairs came from one of the Gropius projects in Chicago, which was either torn down or liquidated during one time or another. 
This set of four shows lovely patina and are overall very solid. There is some notable wear from use over the years. See photos. One chair appears to have a split in the center of the seat (these were laminated, so its not a problem), though was seemingly stabilized, as its well secured the the structure beneath it. 
I also have a fifth W199 chair as well, which also came from Chicago at the same time, though from another individual. Feel free to see my other listings if that one interests you as well. 
The price listed includes all four chairs. You will receive the exact four shown in the photos.