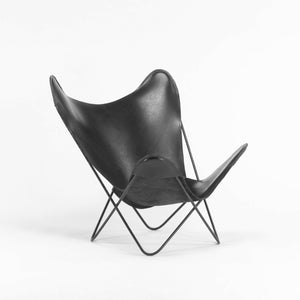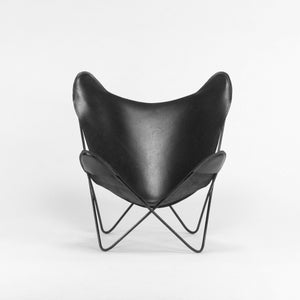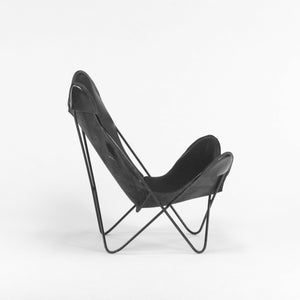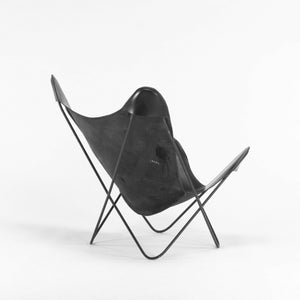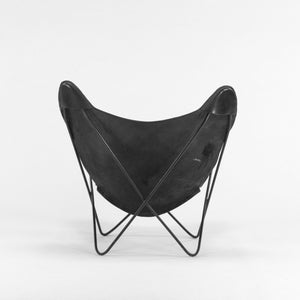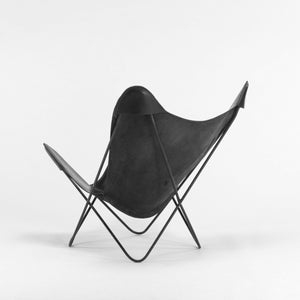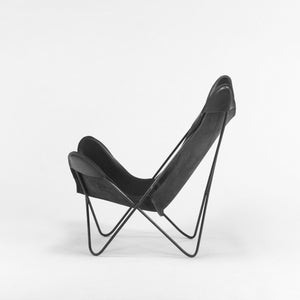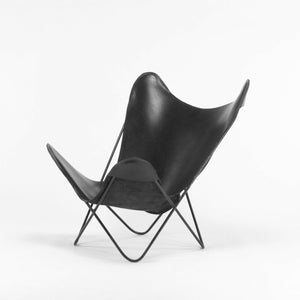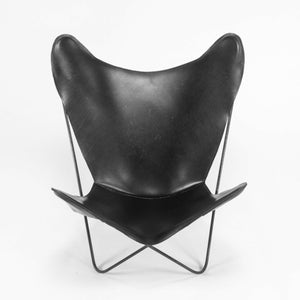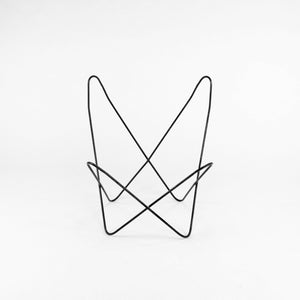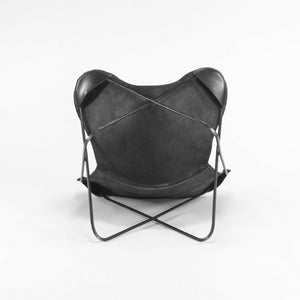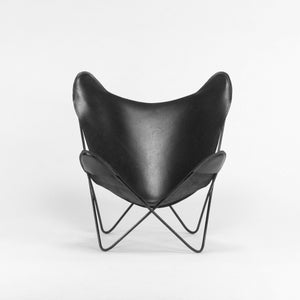 1950s Leather Butterfly Chair by Jorge Ferrari Hardoy Bonet & Kurchan for Knoll
Listed for sale is a gorgeous C. 1950 vintage black leather Butterfly chair, designed by Jorge Ferrari Hardoy, Antonio Bonet, and Juan Kurchan for Knoll. This is a vintage example, which came from a Philadelphia estate along with a number of other period-correct Knoll pieces. This particular example has a gorgeous full-grain leather pad, which was presumably re-done in the last 25 years. The leather is high quality and looks terrific.
The chair measures 36 inches tall, 32 inches wide, and 34 inches deep. Based on the details of this example and material quality of its frame, we believe this to be an original Knoll example, which would have been produced between 1938 and 1951. Given the age of other Knoll pieces from the original owner, circa 1950 seems appropriate.