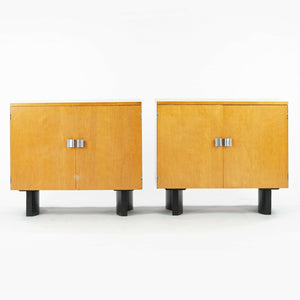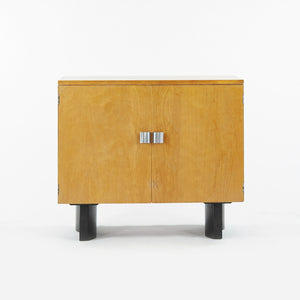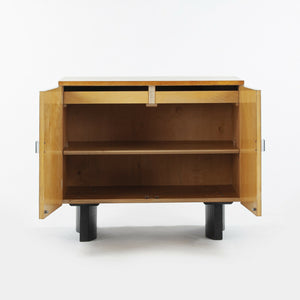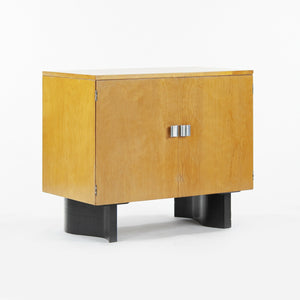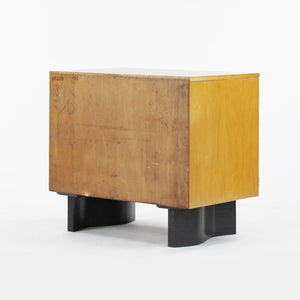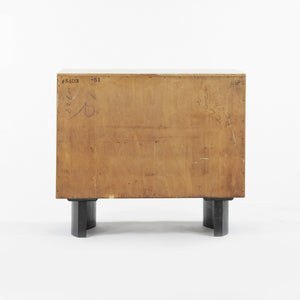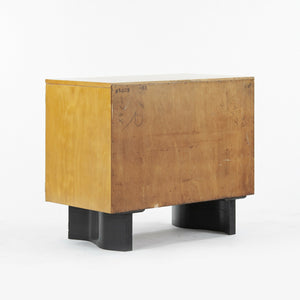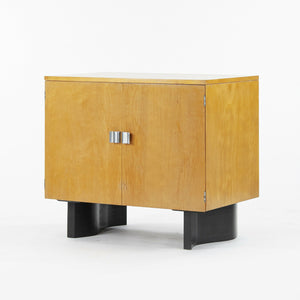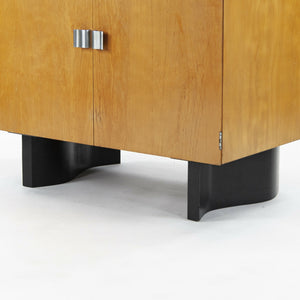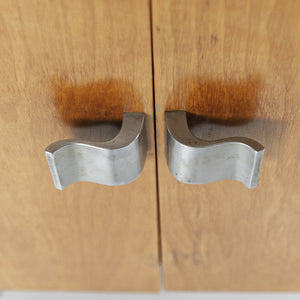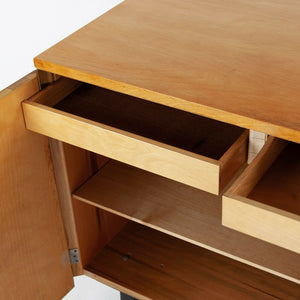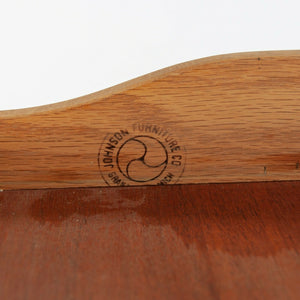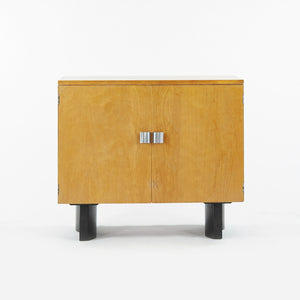 1948 Pair of Two-Door Cabinets by Eliel Saarinen & Swanson Johnson Furniture Co
Listed for sale is a Pair of matching serpentine-leg 2-door credenzas/cabinets by Johnson Furniture Co from Grand Rapids. The cabinets were designed circa 1948 by the renowned trio of Pipsan Saarinen Swanson, Robert Swanson, and Eliel Saarinen. The group has some extraordinary history, with Eliel Saarinen having led Cranbrook's Academy of Fine Art and with all three having been influential designers during the time that these pieces were produced. The legs on this piece are exceptionally stable and may have been remade in order to sustain the load of the cabinets. Most examples from this era had legs that broke and therefore this is very possible. The cabinet frames themselves appear to retain their original finish and look to be in very good to excellent original condition. They have Johnson Furniture Co markings and the model number is written on the back sides of the cabinets as shown. They measure 29.5 inches tall, 20 inches deep, and 34 inches long.
The price listed includes both cabinets.