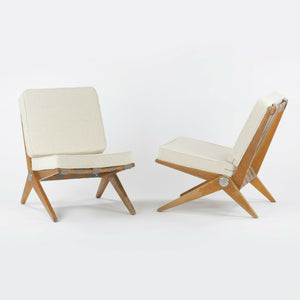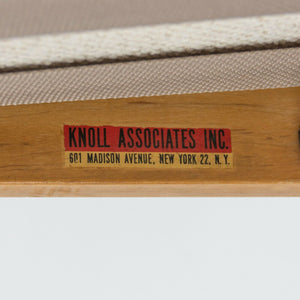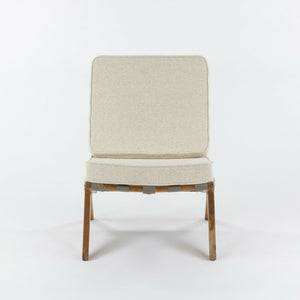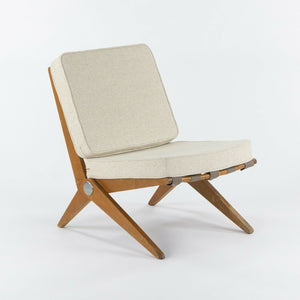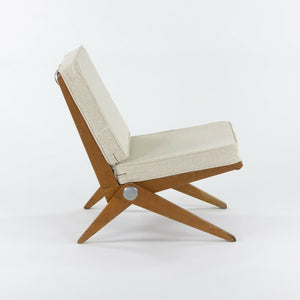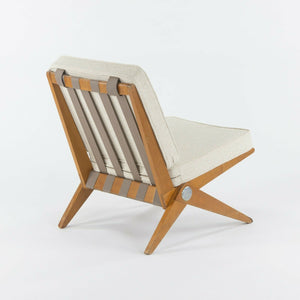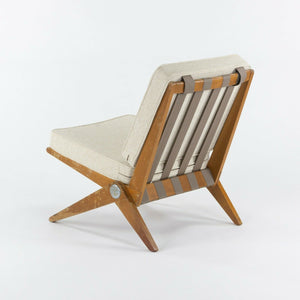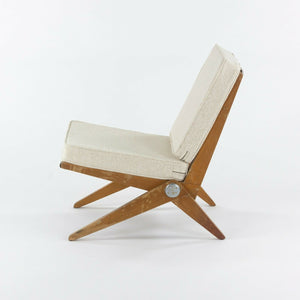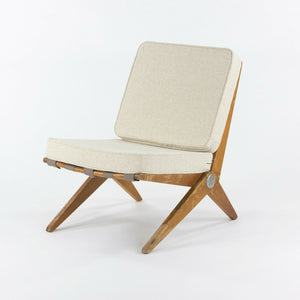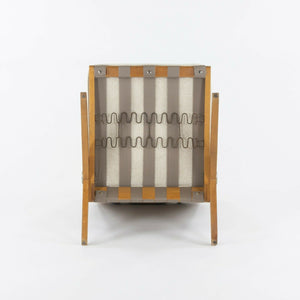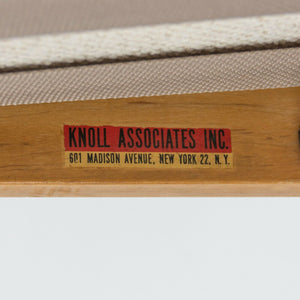 1948 Pair of Pierre Jeanneret for Knoll Associates No. 92 Scissor Lounge Chairs
Listed for sale is an original pair of very early production Scissor lounge chairs, No. 92, for Knoll Associates. These were produced circa 1948 and were also introduced in 1948. In dating the chairs, the 601 Madison Avenue label is notable, in that they moved from that showroom location in 1950 to the 575 Madison Avenue showroom.
The chair was designed by Pierre Jeanneret. The swiss architect was cousins with Le Corbusier and is known for collaborating and designing some of Corbusier's most influential works. These chairs are responsible for informing the design of George Nakashima's lounge chairs and also share similar lineage with the designs at Chandigarh in India. These particular examples are completely and entirely original, aside from the newly re-upholstered cushions and webbing. All springs are original beneath. The chair was fully reupholstered in a stunning Knoll Textiles fabric. The fabric is a gentle off-white/tan and is one of our favorites.
The frames do show some wear and patina from their 70+ years of life. If the new buyer would like them oiled to refresh the finish or refinished prior to shipping, we can accommodate as requested. The discoloration on the sides will easily blend with some oil, though we wanted to allow the new owner to decide. The price listed is for both chairs.