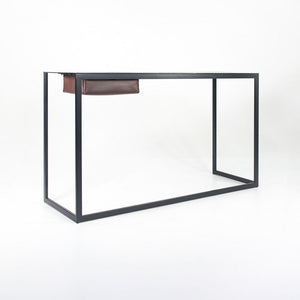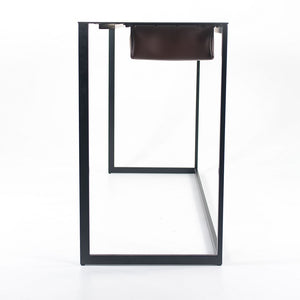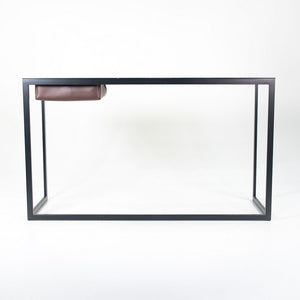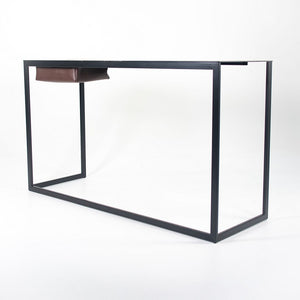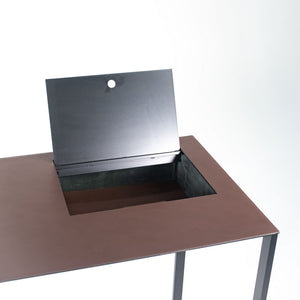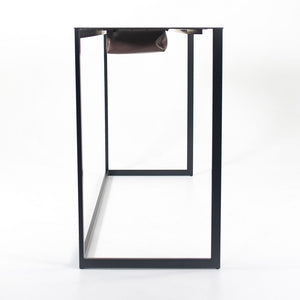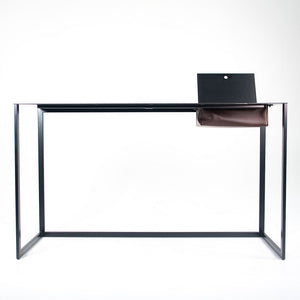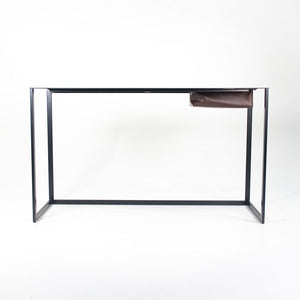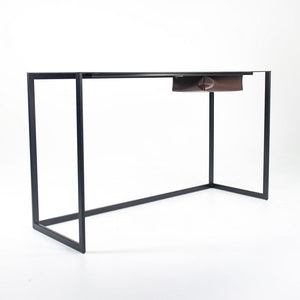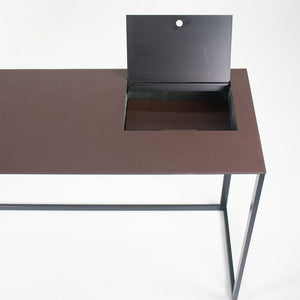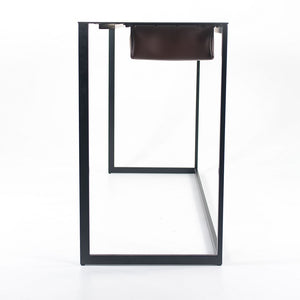 SOLD 2020 Calamo Writing Desk by Gabrielle Rosa for Zanotta
This is a Calamo writing desk or console table, designed by Gabrielle Rosa for Zanotta in 2013. This piece was produced in Italy in 2020. It sports a graphite steel structure with a cowhide cover for the top surface. A fun detail to this design is the soft cowhide storage space that can be accessed by a folding lid on the top. The design is decidedly Italian, offering sleek simple lines.
The console desk measures 51.2 inches in width, 17.7 inches in depth and 29.9 inches in height. It is in excellent condition and has seen little use. It does remain a preowned piece and may exhibit light signs of wear and use. This came from a very high end model unit in NYC, where it was briefly used for staging purposes.