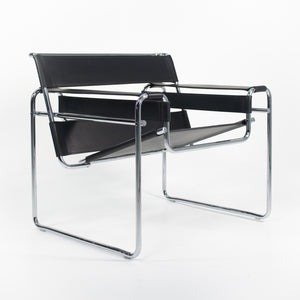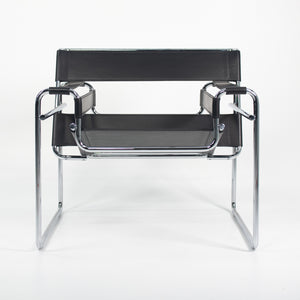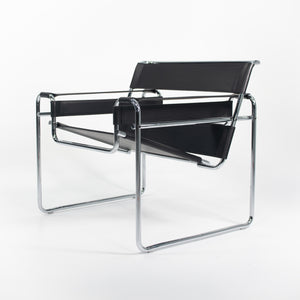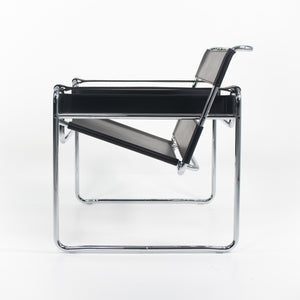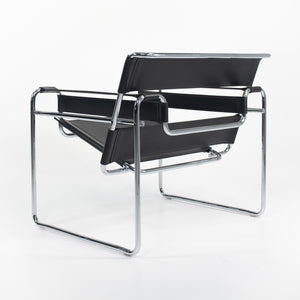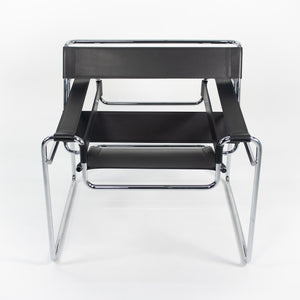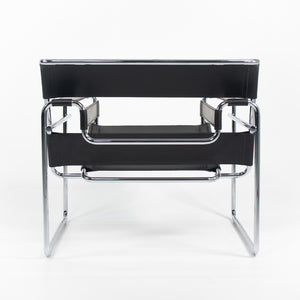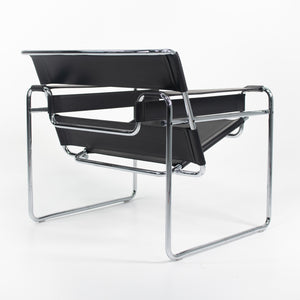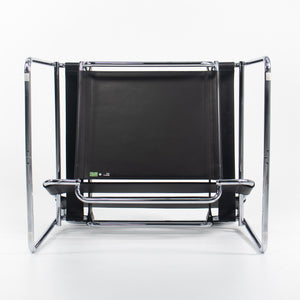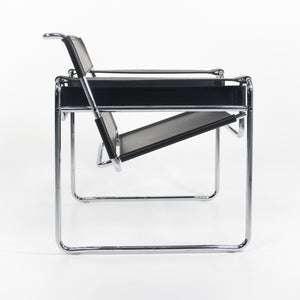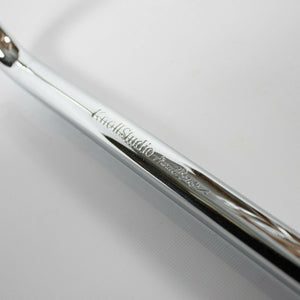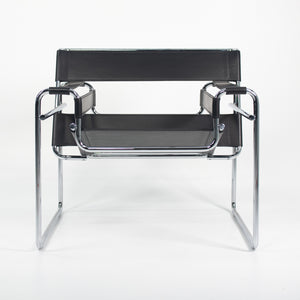 SOLD 2021 Marcel Breuer for Knoll Studio Wassily B3 Lounge Chair in Black Leather 2x Available
This is a 2021 production Marcel Breuer for Knoll Wassily chair in black leather. This example was acquired directly from a Knoll employee and was never used in a home or office setting. It is in excellent condition. As far as wear, it may only show minuscule wear from storage and transporting to our warehouse.  
The chair measures 28.75 inches tall by 31 inches wide and 27 inches deep.  Two chairs are available. The price listed is for each chair.  
Marcel Breuer was an apprentice at the Bauhaus when he began experimenting with tubular steel as a way of building a more transparent chair. Inspired by the frame of a bicycle and influenced by the constructivist theories of the De Stjil movement, Breuer reduced the form of the classic club chair to its elemental lines and planes.