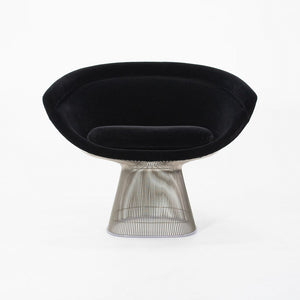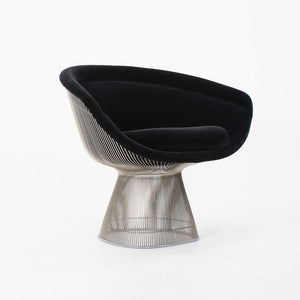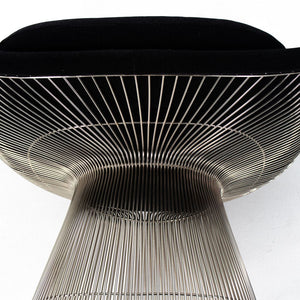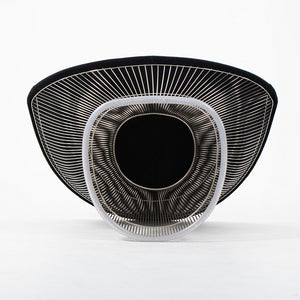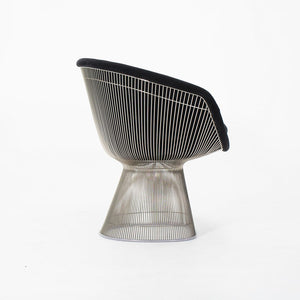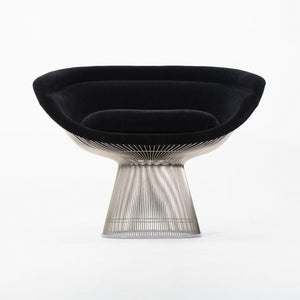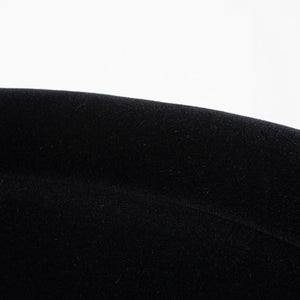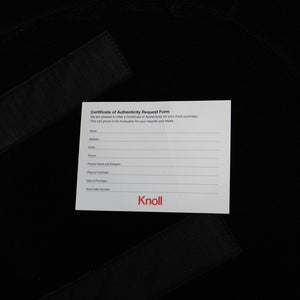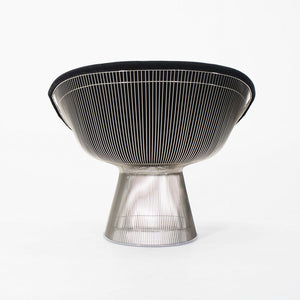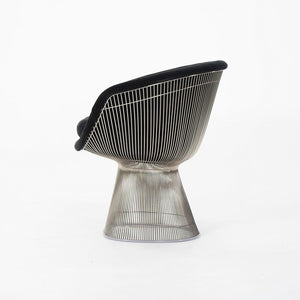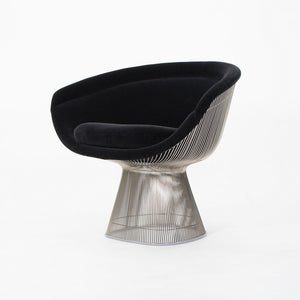 SOLD 2021 1715L Platner Lounge Chair by Warren Platner for Knoll in Black Velvet
This is a Warren Platner Lounge Chair, Model 1715L, designed by Warren Platner for Knoll in 1966. This piece came directly from a Knoll employee. It has never been used in a home or office setting and was produced in 2021. It features a frame of nickel-plated polished steel and is upholstered in its original Knoll black (ebony) velvet. While it has been in continuous production since 1966, it has always been produced in very limited quantities. The frame's graceful sinuous lines are formed by welding hundreds of curved rods to circular frames, producing an eye-catching design that was intended to complement its user. Platner once said, "It is important that if you design a chair, you produce something that enhances the person in it." The buyer will receive the exact chair that is shown in the photos.
The chair measures 36.5 inches wide, 25.5 inches deep, and 30.25 inches tall. The seat height is 18.5 inches. This chair may exhibit negligible wear from storage in our warehouse, but remains in excellent condition.